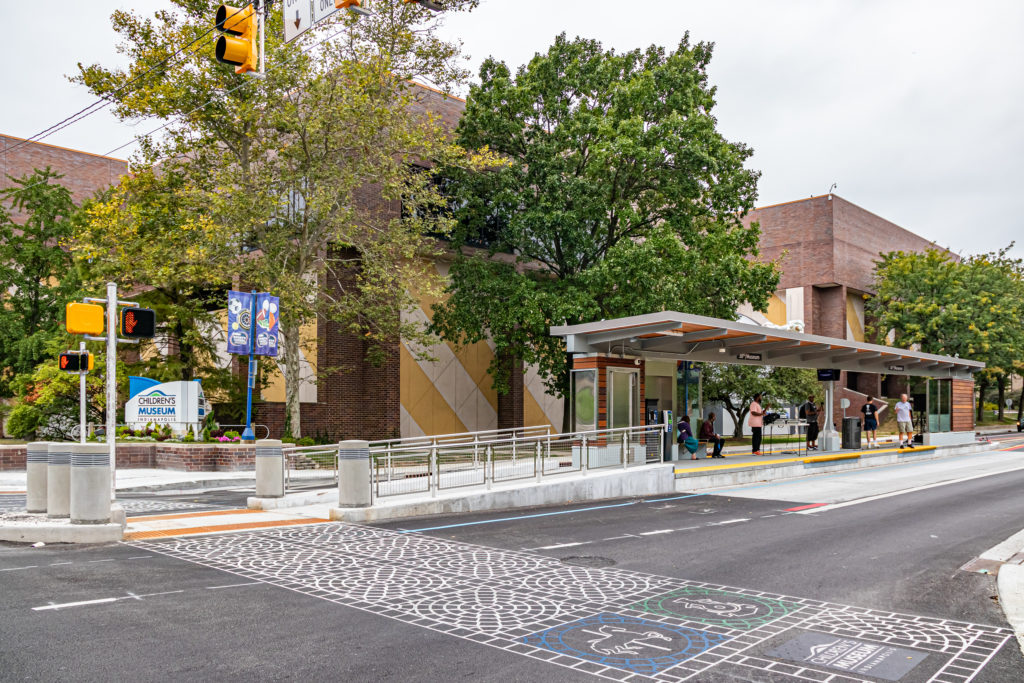 How to Ride the Red Line
For seven days a week, you can ride the Red Line! Every 10-20 minutes, a rapid transit vehicle will arrive at each rapid transit station.
Arrive at your desired rapid transit station.
Buy a ticket at the temporary ticket vending machine located at the station or at the Julia M. Carson Transit Center.
Have your fare ready to board.
For your safety, wait behind the yellow stripe for the rapid transit vehicle arrives
If you're using fare purchased at a fare vending machine, simply board the Red Line through any door and find a seat. Please allow riders to exit before boarding the bus. If no one is exiting, push the green button to open doors.
Hold on to your ticket in case a Fare Inspector requests to see your proof of payment.
When riding, announcements will be made as you approach, arrive, and leave a station.
If you want to get off, pull the "stop request cord" as the bus approaches your designated station, as the bus may not stop at every station.
Place hands on the yellow stripe located on the door to exit the bus at your desired destination.
For your safety, please use ramps and crosswalks.
Transfers are made at designated stations. Take a look at the map here to view your transfer options!