Project Overview
In June 2020, IndyGo will launch new routing, part of an efficient-grid network that will offer more transfer options, along with improved frequency and longer service hours. Currently, IndyGo operates a hub & spoke system with most transfers happening downtown and limited options for transfers elsewhere.
The proposed grid-based network offers improved route interconnectedness with more options for simpler transfer throughout the region and frequency improvements. This means shorter waits and shorter trips!
If you have comments, please fill out an online comment form located below, call our Customer Service at 317.635.3344, or fill out a comment card available at the retail desk located at the Carson Transit Center.
2020 Proposed System Map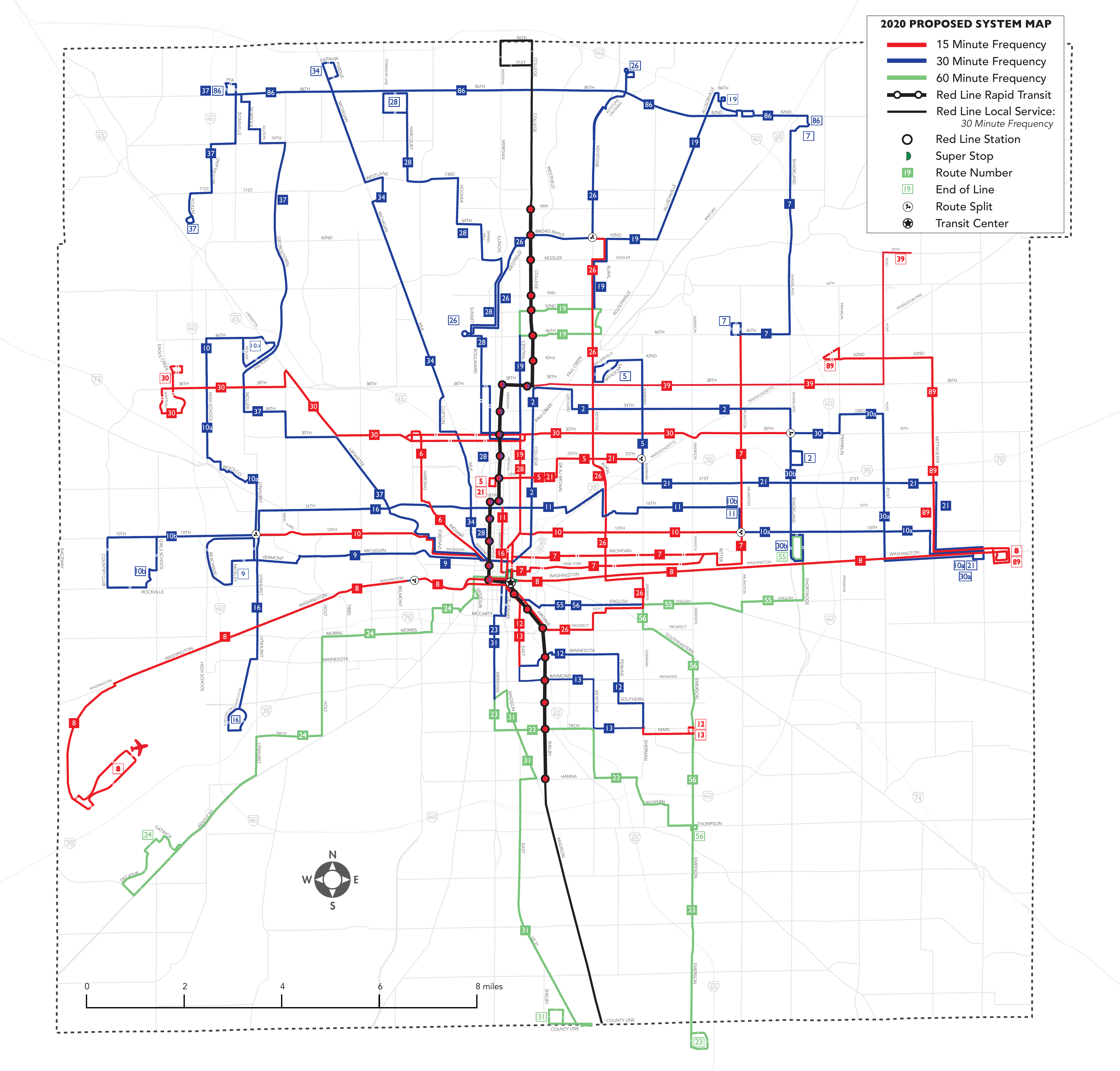 To see a higher resolution image of the map shown above, click here.