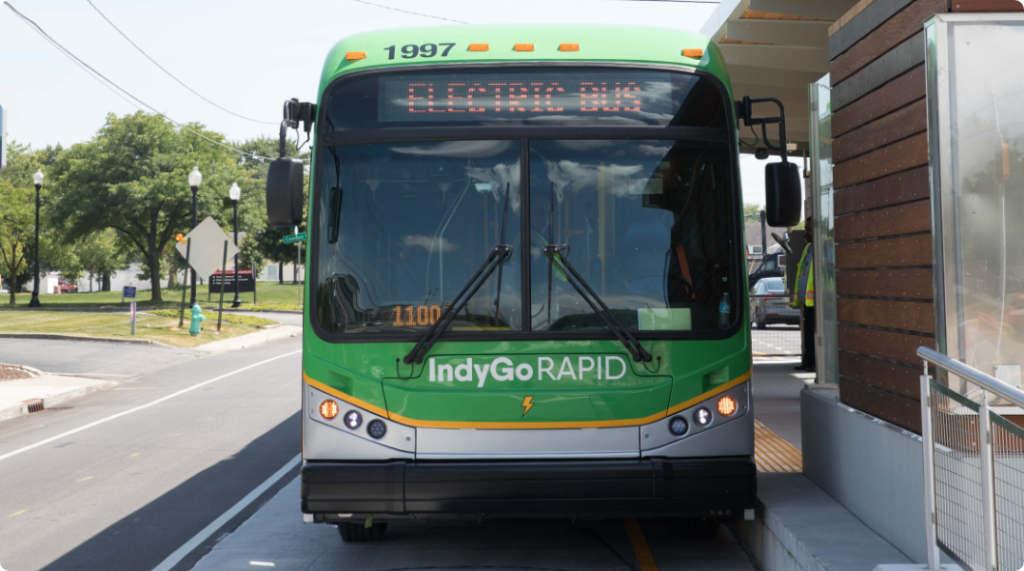 Super Stops
IndyGo Super Stops will make using public transit easier and more accessible. They'll also help maintain on-time performance, speed up the boarding process, and increase passenger comfort and safety.
Decisions about final lane configuration at Super Stops will consider stakeholder and public input as well as an ongoing traffic-study data for each intersection.
Where will the Super Stops be in downtown Indy?
IndyGo is proposing Super Stops at the following locations:
On Delaware at New York
On Alabama at New York
On Delaware at North
On Alabama at North
On Fort Wayne Avenue between Sahm Street and 9th Street
In 2020, local buses will arrive more frequently on Delaware and Alabama Streets, with buses arriving every 3-5 minutes.
In 2022, Purple Line Rapid Transit buses will also use Alabama and Delaware en route to and from the Transit Center.
For more information, follow these links: