IndyGo & Indy DPW Partner for Downtown Super Stops & 2-Way Conversion Project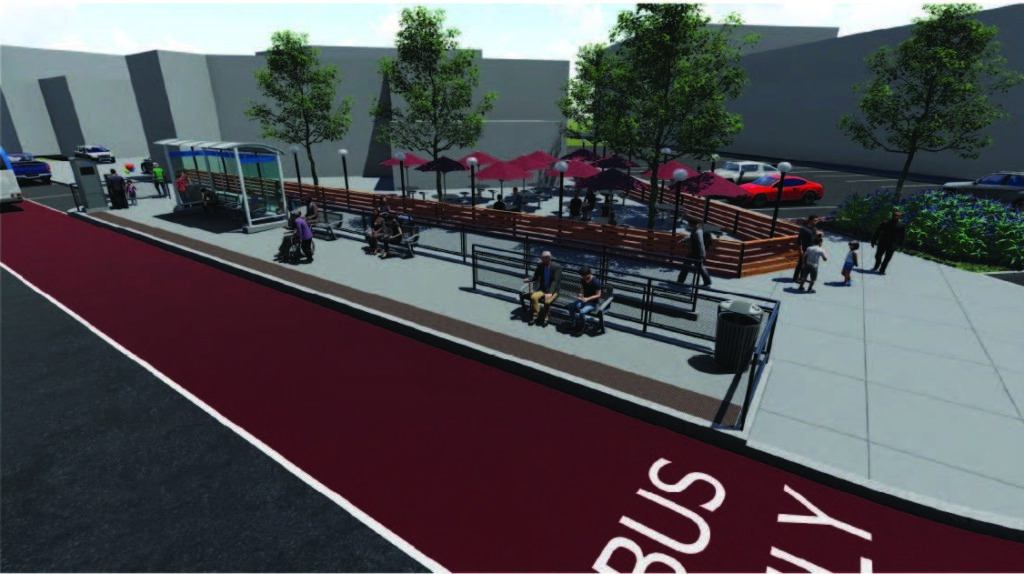 IndyGo and the City of Indianapolis Department of Public Works are partnering to implement significant improvements to Delaware Street and Fort Wayne Avenue. The project proposes to fully reconstruct Delaware Street between Maryland Street and Vermont Street, including the removal of the below-ground streetcar tracks. Furthermore, the project will implement the first phase of Super-Stops, an improvement to local public transit services in the city center. These elements include enhanced waiting areas, ticketing vending machines, security cameras, and accessible platforms. Additionally, a bus-and-turn (BAT) lane will be implemented on the right-hand travel lane of Delaware Street, adjacent to the parking lane. This lane will improve travel time and reliability for transit riders.
Finally, the project will convert the section of Fort Wayne Avenue between Delaware and Alabama streets from a one-way street to a two-way street and will include resurfacing and striping. The portion of Fort Wayne Avenue between Delaware and Pennsylvania streets is expected to be resurfaced and converted to a two-way street at a later date.
The Super Stops will serve current routes:
New York and Delaware Stop: Routes 2, 4, 5, 10, 38 and 19
Delaware and North Stop: Routes 2, 4, 5, 10, and 19
Learn more about the project
Monday, December 7 – 12:00 p.m. Virtual Meeting Recording