IndyGo Continues to Roll Out Better Bus Service!
Beginning with the addition of weekend service in 2018, IndyGo has been working toward the implementation of the type of transit system worthy of a dedicated funding source. We've upgraded our services to offer every route every day of the week. We've designed, constructed, and launched our first bus rapid transit route, the Red Line. We've begun construction on the Purple Line route, which is scheduled to open in late 2024. Design for the Blue Line bus rapid transit route is progressing toward 90% completion, and IndyGo continues to modernize its fare collection system.
Along the way, we have encountered some serious challenges. Chief among them is the current bus operator shortages and the financial impact resulting from the COVID-19 pandemic, which has significantly impacted IndyGo's ridership and revenue projections, as well as our ability to retain and grow our workforce.
To offer the greatest number of people a highly effective and efficient transit system, IndyGo relies on input from the community, historical ridership data, information about land use and community and economic development activities, and its Board adopted to make service changes throughout each year. We're excited to be back on track with the completion of our newly improved network redesign!
IndyGo has evaluated the performance of every route and reviewed the network redesign in its entirety. We have studied and observed changes in people's travel patterns and behaviors, took inventory of where transit riders live, work and shop, and revisited our revenue projections. Click HERE to explore IndyGo's future service plan, 2027 Transit Network, to see how the agency is working to create a more connected-grid network by adding two more rapid transit routes and further improving our local bus service.
Red, Purple and Blue were designed for you, by you.
IndyGo's creating its new Red, Purple and Blue Lines to help you commute more efficiently, easily and conveniently.
As part of the Marion County Transit Plan, three rapid transit lines were identified to do just that – the Red, Purple, and Blue Lines.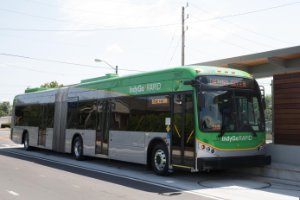 Red Line
The Red Line runs from Broad Ripple through downtown Indy to the University of Indianapolis, connecting several neighborhoods, major employers and cultural institutions with frequent, comfortable rapid transit service.
Continue Reading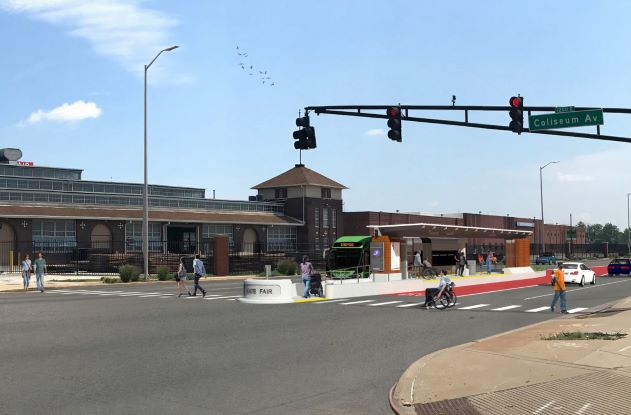 Purple Line
The Purple Line is a much-needed improvement to much-traveled route 39, bringing Bus Rapid Transit to the important Indy-Lawrence connection.
Continue Reading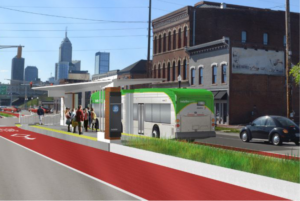 Blue Line
24 miles of rapid transit to and from the airport!
To better connect you to your city and your city to you, all along Washington Street and all the way out to the airport, IndyGo's Blue Line will reinvent one of the most traveled local commuter routes in the IndyGo system.
Continue Reading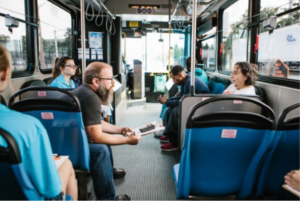 Future Service Plan (2023-2027)
Marion County Transit Plan, IndyGo is transitioning to a grid-based network, adding two additional rapid transit lines and improving its local bus service.
Continue Reading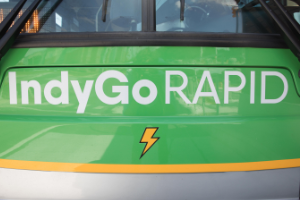 Bus Rapid Transit
Bus Rapid Transit (BRT) provides fast, comfortable, and frequent transit service. Current and future IndyGo riders will enjoy this upgraded experience on the Red, Purple, and Blue Lines.
Continue Reading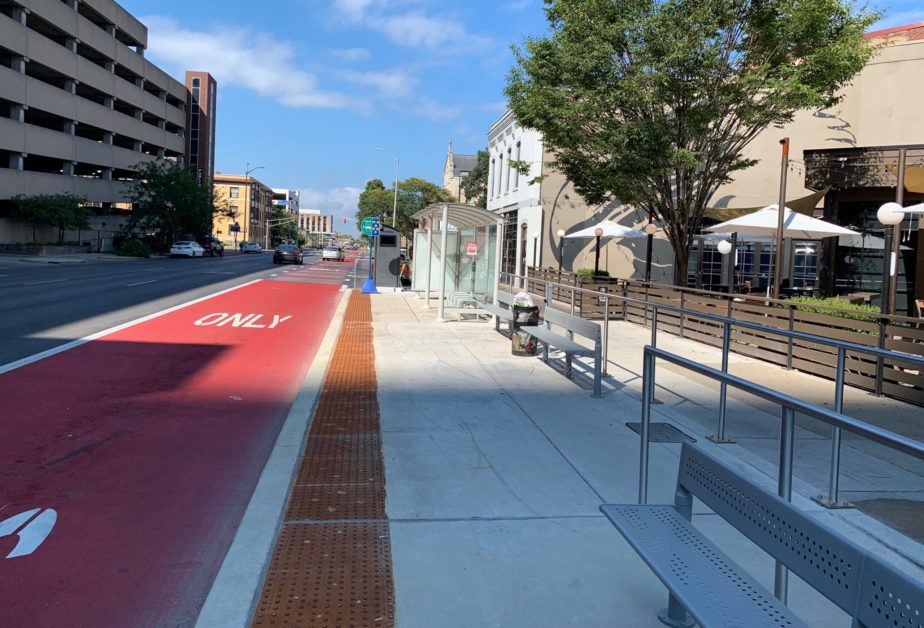 Super Stops
IndyGo and the City of Indianapolis Department of Public Works are partnering to implement significant improvements to Delaware Street and Fort Wayne Avenue.
Continue Reading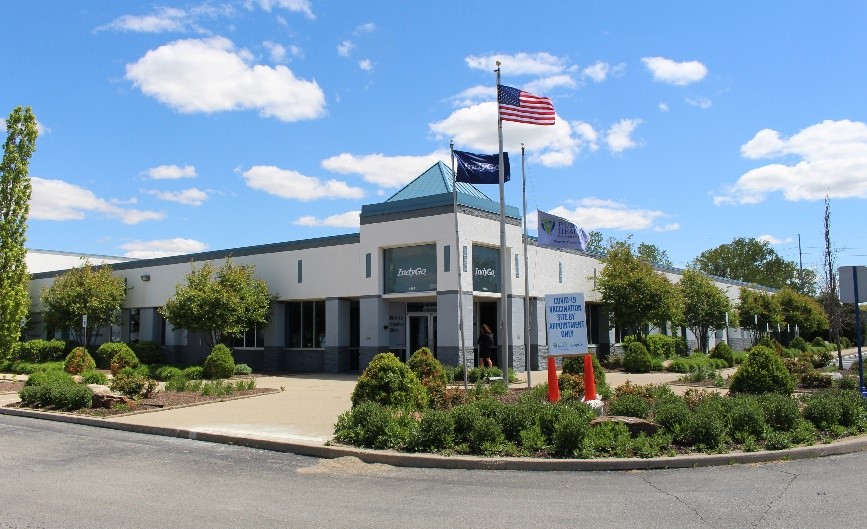 IndyGo Facilities
Due to the COVID-19 pandemic, rapid growth and the changing workforce, IndyGo has a need for additional space to accommodate employees, vehicles and operations. This space will function to improve safety and allow room for expansion opportunities.
Continue Reading