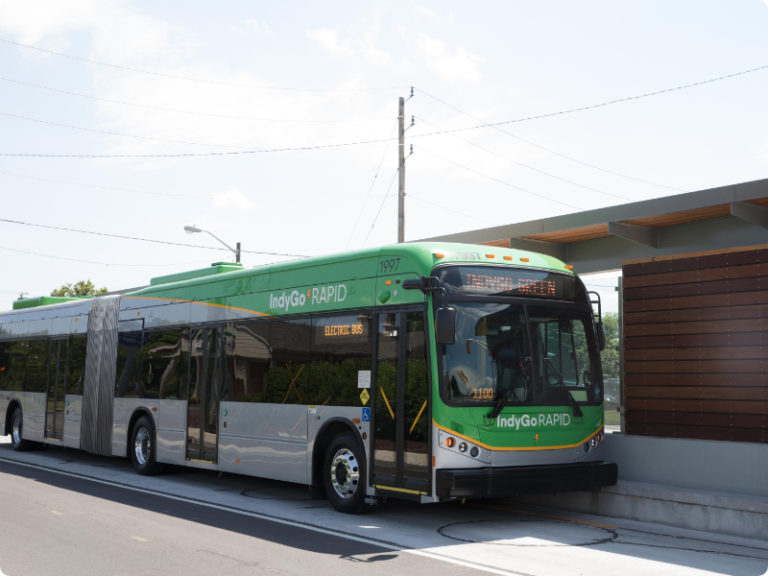 A bold, new era of efficient, rider-focused Bus Rapid Transit.
A transportation system not only takes us to our destinations, it takes our city to its future. IndyGo's Red Line is a proven standard for how to plan, design, develop and build an innovative bus rapid transit line that has reimagined infrastructure, amenities and future-ready vehicles.
For 13 miles, IndyGo's Red Line is a milestone in improved capacity, comfort and comprehensive accommodation for every rider's experience.
This is big! This is bold. This is Indygo's Red Line in Indianapolis.
Red Line enhancements coming.
IndyGo is planning significant improvements to the Red Line by adding rub rails to station platforms, in addition to performing maintenance on pavement along the dedicated bus lanes and station bus pads. These upgrades will provide additional long-term stability and protect the significant investment made in the system's infrastructure. Conducting this work will require some short-term road closures and detours around construction areas. Learn more here.
Learn More