The Transit Center is the crossroads of IndyGo and more.
The Julia M. Carson Transit Center is the hub for public transit in Indianapolis. With its close proximity to the heart of downtown, the Cultural Trail, and the YMCA Bike Hub, the Transit Center serves pedestrians, cyclists, and transit riders.
Address:
201 E. Washington St.
Indianapolis, IN 46204
(southeast corner of Washington & Delaware, across from the City County Building)
Hours:
Monday – Friday: 8 a.m. – 6 p.m.
Saturday: 9 a.m. – noon
Sunday: Closed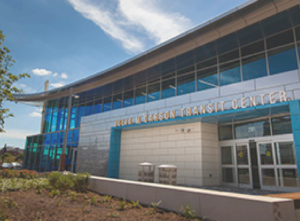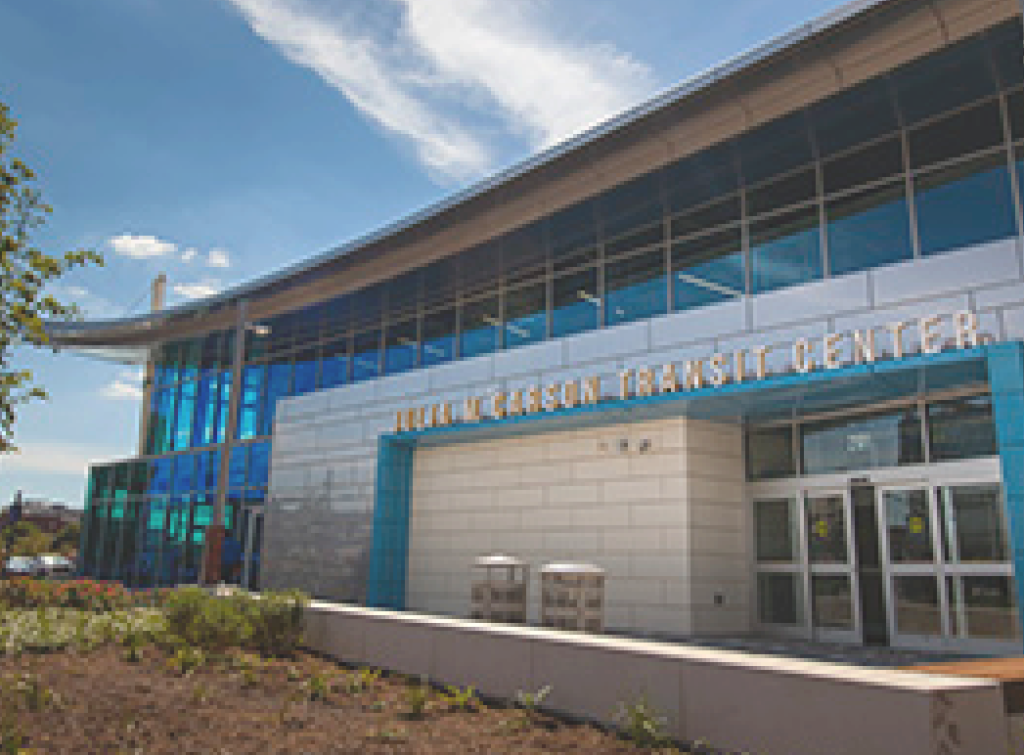 Transit Center Amenities:
19 covered bus bays
Free Wifi internet
Indoor waiting area
Customer service & pass sales
Public restrooms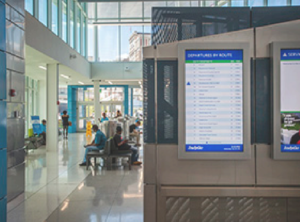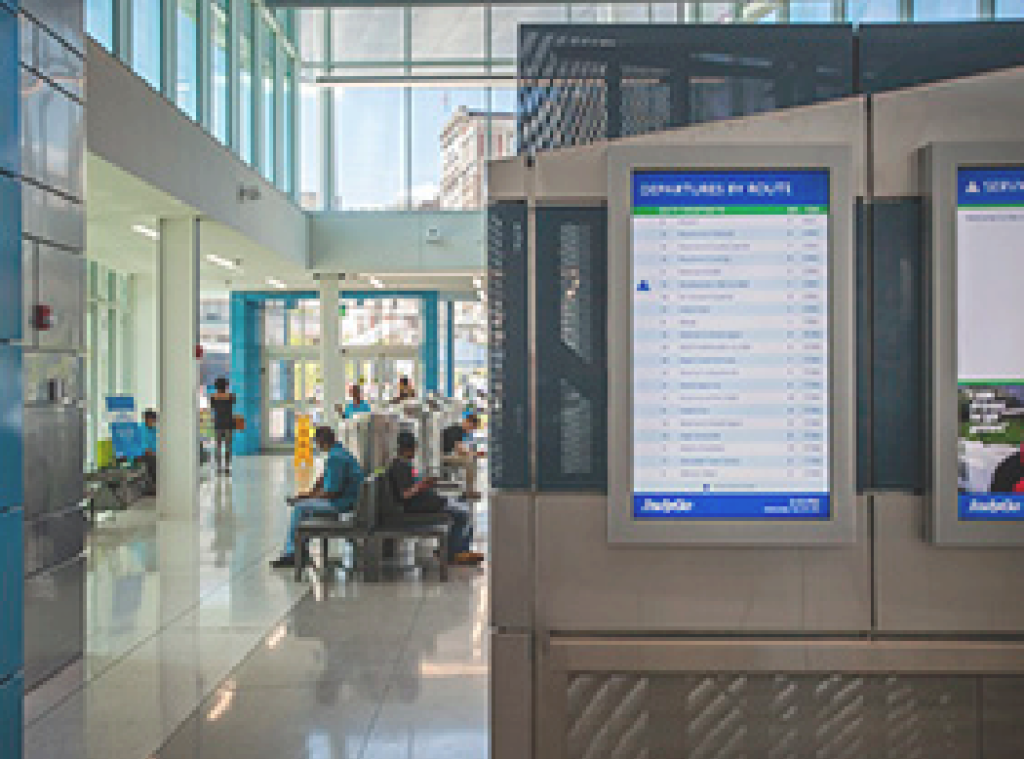 The Transit Center's Commitment to Sustainability:
The Julia M. Carson Transit Center is LEED Gold certified. This means the building reduces its environmental impact during construction and operation. Some green features of the Transit Center include:
Storm water management and curbside rain gardens
Energy efficient lighting, heating, and cooling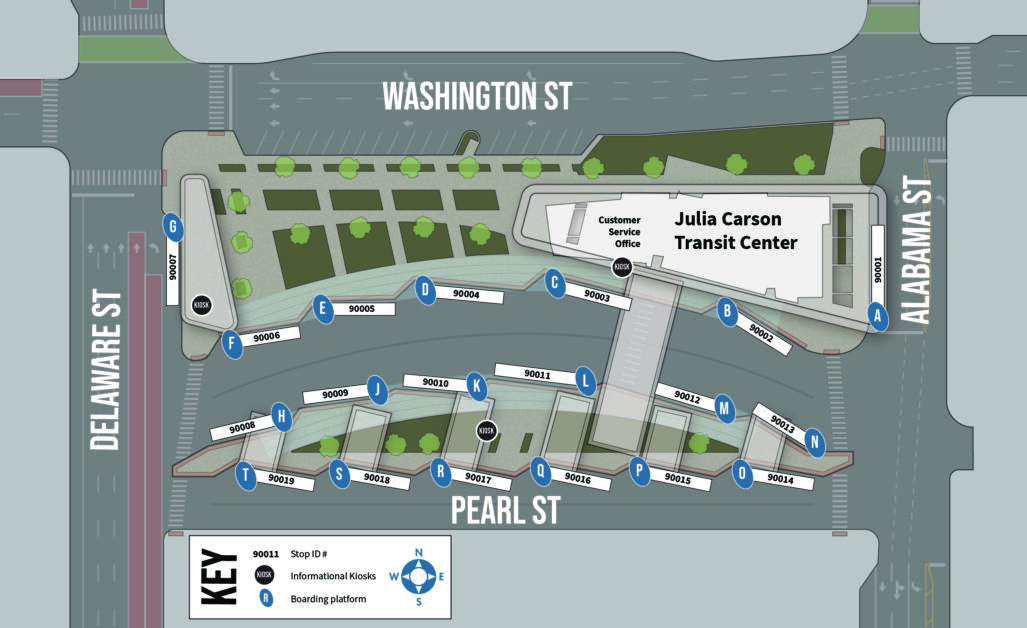 Transit Center Bus Bays
Always check the bay signs and front bus sign for your route and direction before boarding the bus, these bay assignments are subject to change.
A Big Thank You to Our Partners Who Made the Julia M. Carson Transit Center Possible: