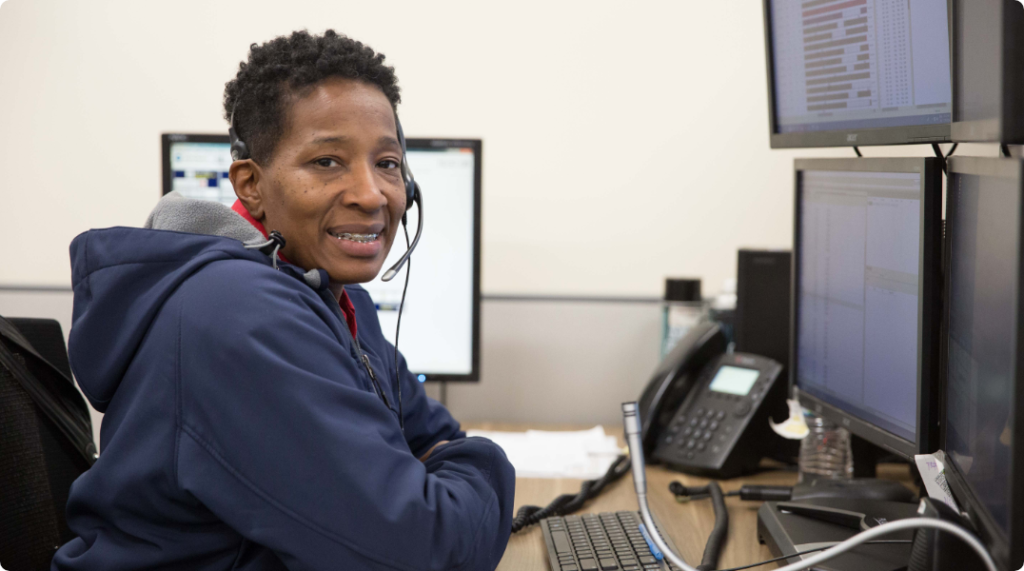 Contact Us
IndyGo is here to serve you, so we're more than happy to answer your questions or take your comments, so, please feel free to get in touch with us. Our contact information and hours of operation are posted below.
To submit a comment, please scroll to our Comment Form at the bottom of the page, and don't forget to check out the Rider Guidelines for some helpful tips.
Go to Comment Form
Call our Call Center
317.635.3344
Relay Indiana: 711 (Indiana)
Hours of Operation:
Monday – Friday: 7:00 AM – 7:00 PM
Saturday: 9:00 AM – 3:00 PM
Sunday: Closed
Call Customer Service for questions, ticketing information, trip advice, route detours and delays, or to share a comment or complaint. You can also purchase bus passes over the phone or request route maps.
Our call center's language line provides interpretive services for more than 150 languages.
Visit our Retail Center
The Carson Transit Center lobby and restrooms remain closed, except for riders buying fare at the Retail Desk during regular business hours.
The Julia M. Carson Transit Center
201 E. Washington St.
Indianapolis, IN 46204
317.635.3344
The retail center hours are as follow:
Hours of Operation:
Monday – Friday: 8 a.m. – 6 p.m.
Saturday: 9 a.m. – 12 p.m.
Sunday: Closed
Visit the Customer Service Center to purchase passes, get an IndyGo Half Fare ID card, receive trip planning assistance, pick-up maps, and schedules, or claim a lost item.
Open Door
Open Door Reservations/Cancellations: 317.917.8747
Dispatch: 317.917.8758
Certification Appointments: 317.614.9260
Hours of Operation:
Monday – Friday: 6 a.m. – 6 p.m.
Saturday & Sunday: 7 a.m. – 4 p.m.
Administrative Office
1501 W. Washington St.
Indianapolis, IN 46222
317.635.2100
Hours of Operation:
Monday – Friday: 8 a.m. – 5 p.m.
When you visit our offices, you'll be asked to sign in at the receptionist desk and show a valid photo ID.
---