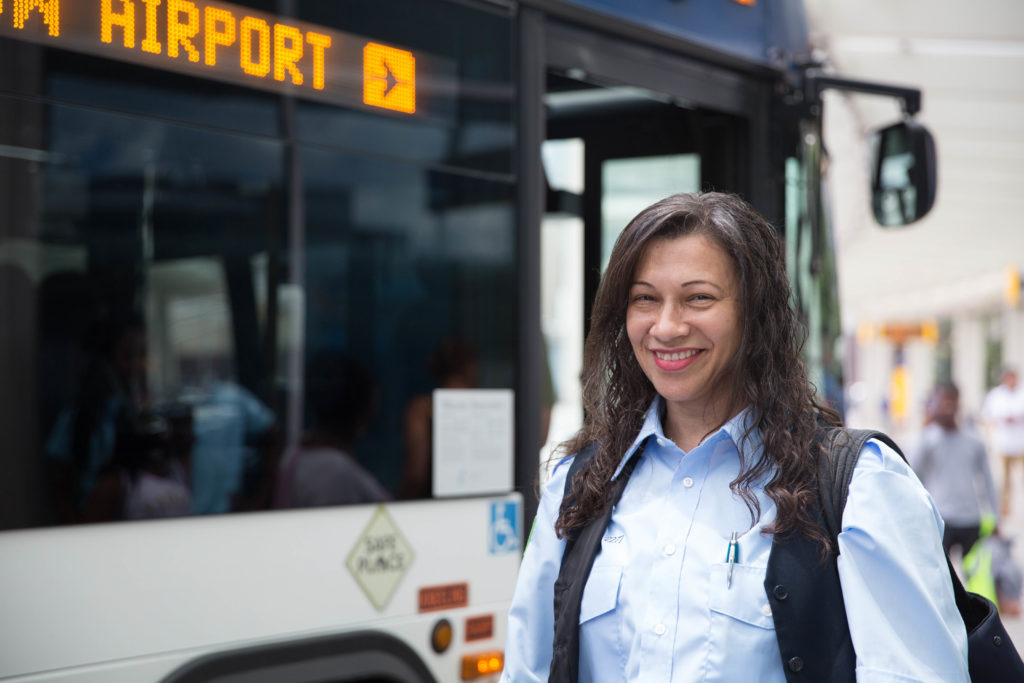 IndyGo Employees Work Together to Move Our City
IndyGo is committed to improving access to opportunity and providing reliable mobility options. Make a difference in your community in ways that directly benefit the people of your city — people who'll depend on you, people you'll be proud to serve. Represent the IndyGo system, person-to-person, face-to-face, and launch a rewarding, new career with us. IndyGo employees make a meaningful difference in the lives of those who live, work, and visit Indianapolis. Join our team today, and give people critical access to economic, cultural, health, educational, and recreational opportunities — with safe, reliable, courteous IndyGo service.
Please use Chrome, Edge, Firefox, or Safari when viewing our employment opportunities. Internet Explorer loses some functionality.
IndyGo is now offering a $3,000 signing bonus for new hires who apply to become a bus driver or mechanic!
This incentive is in direct response to the ongoing driver shortage and aims to rightsize the agency's workforce.
Offer ends Dec. 31, 2023.
Learn more here.
VIEW OPEN JOBS
IndyGo has a strong commitment to the community we serve and our employees. As an equal opportunity employer, we strive to have a workforce that reflects the community we serve.  No person shall be unlawfully excluded from employment opportunities based on race, color, religion, national origin, sex (including gender identity, sexual orientation, and pregnancy), age, genetic information, disability, veteran status, or other protected class.  Individuals with questions, comments, or concerns about this policy should contact the IndyGo EEO Officer at eeocomplaints@indygo.net.   
Contact Us:
Email: careers@indygo.net
Join Our Security Team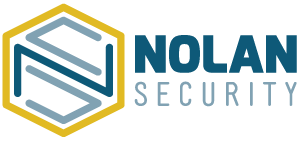 Ready to make history as a pioneer in a brand-new customer service position in Indianapolis? Do you enjoy working with the public? Are you friendly with a willingness to help solve problems?
NOLAN Security is hiring fare inspectors for IndyGo's bus rapid transit (BRT) routes. As a customer-focused position, the fare inspector will serve as an ambassador for IndyGo. Inspectors will also uphold IndyGo's fare policy, deliver excellent customer service and educate riders on IndyGo's policies and procedures.
NOLAN Security offers paid training, uniforms, flexible work hours and paid vacation. Job advancement opportunities are available with excellent performance.
Learn more about becoming a fare inspector HERE. Apply HERE.
Join Our IndyGo Access Services Team

Come discover a work experience where diverse ideas are met with an environment that offers a challenging, stimulating and rewarding career! Transporting people and providing an essential service on a daily basis is what truly moves us at RATP Dev USA. By joining our team, you will get a bus pass to ride IndyGo, for FREE – as well as great benefits and competitive wages!
Take a look at some of the open positions HERE. To apply click HERE.
Full benefits, including:

Competitive Pay with Annual Increases
Paid Time Off
Holiday Pay
Onsite Wellness Clinic
Health Insurance

Medical, Dental, & Vision
FSA, HSA, & DCFSA
Wellness Programs – Health & Financial

Discounted Gym Memberships
Retirement Plans
Short-Term Disability, Long-Term Disability, & Life Insurance
Employee Assistance Program
As an IndyGo driver:
From now until Dec. 31, 2023, new IndyGo coach operators will receive a $3,000 signing bonus!

No experience required, in fact – you'll be a paid employee while you are trained (CDL training provided)
Starting pay after training: $21+/hour
Advancement and Bonus Opportunities
Experience Indianapolis in the driver's seat
All local work
No overnight travel
Full benefits, including:

Competitive Pay with Annual Increases
Paid Time Off
Holiday Pay
Onsite Wellness Clinic
Health Insurance

Medical, Dental, & Vision
FSA, HSA, & DCFSA
Wellness Programs – Health & Financial

Discounted Gym Memberships
Retirement Plans
Short-Term Disability, Long-Term Disability, & Life Insurance
Employee Assistance Program
Operate and drive a transit vehicle safely, courteously, and reliably throughout Marion County
Build and grow professional rapport with GoRiders
Make stops at designated bus stops to load and unload GoRiders
Assist GoRiders in securing strollers, bikes, and wheelchairs and/or other mobility aids on and off the bus
Operate on-board computer fare boxes and destination signs
Perform pre/post trip vehicle inspections
Use IndyGo's Dispatch Team to report abnormal incidents with your route, GoRiders, or vehicle
Would you be comfortable operating a large vehicle (up to 60 feet long) in all types of weather and traffic conditions?
Would you enjoy interacting with hundreds of customers every day?
Would you be comfortable communicating and listening to those customers?
Would you be able to sit for several hours at a time?
Would you accept a job where your choice of work schedule, work location, and vacation dates are based on seniority?
Would you be willing to wear a uniform and maintain a professional appearance as part of your job?
If so, check out the eight steps to employment with IndyGo, in the next section below.
1. Submit your Driver/Operator Application:
At in-person kiosks: 1501 W. Washington Street | M-F 10 a.m. – 2 p.m.
We are happy to assist you with your application.
You will need a resume to apply.
2. Take an Online Assessment:
If you meet the minimum requirements for the position, you will receive an online assessment invitation via the email address you shared when submitting your application.
If you successfully pass the assessment, you will be contacted for an interview.
3. Interview
Interviews will typically take place at IndyGo's Headquarters (1501 W Washington St).
We recommend dressing "business casual."
Please bring a government-issued ID.
There is guest parking in front of the building or IndyGo Route 8 Westbound to the Zoo or Airport will drop you off right across the street at the Washington St. & Harding St. stop.
4. Obtain a Class B Commercial Driver License (CDL) Learners Permit:
You will be given a CDL Permit Training Guide.
You will need to pass three sections: General Knowledge, Air Brakes, and Transporting Passengers Safely.
You will have two weeks from your interview to pass all three sections.
If you already have your permit, you can skip step 4.
If you already have your CDL license, you can skip step 4 and 6.
5. Have a Background Check, take a Drug Test & Physical:
At IndyGo's direction, you will need to complete the following successfully (IndyGo initiates and pays for these verifications and tests):
Department of Transportation (DOT) Physical Exam
DOT Drug and Alcohol Screening
Physical Abilities Testing
Criminal History Check
Employment Verification
Education Verification
6. If you are hired and require training, you will become an IndyGo Driver/Operator Trainee and participate in CDL Skills Training:
CDL Skills Training is one week and takes place Monday through Friday 8 a.m. – 5 p.m.
7. Participate in IndyGo's New-Hire Orientation & IndyGo's Professional Driver/Operator Training Academy:
Attend New-Hire Orientation Day.
IndyGo Professional Driver/Operator Training Academy is eight – 10 weeks. The Academy is a mixed program of classroom learning and driving taught by our experienced training staff.
During this time, you will be given two chances to successfully pass the CDL Skills Exam, if applicable.
8. Begin providing important service to the people of Indianapolis with IndyGo!
Congratulations! After graduating from the IndyGo Professional Driver/Operator Training Academy, you will become a Professional IndyGo Driver/Operator.