INDIANAPOLIS — For some of us, our fascination with cars, buses and other transportation vehicles ended the final time our toy car sped down the racetrack during childhood. But for IndyGo Coach Operator William Hazen, his love of vehicles, specifically buses, is a lifelong passion and family tradition.  
The connection started with Hazen's great grandfather, who was a line superintendent for the Santa Fe railway in Kansas. It continued when his grandfather returned from World War II and drove for Triangle Transit, a city bus service in Ottawa, Chanute and El Dorado, Kansas. His father followed in those footsteps driving part-time for Forth Worth Transit while in college. It's easy to see why Hazen followed a similar path. He started working for IndyGo as a professional coach operator in 2020 when he returned home to Indianapolis after attending college in Michigan.  
Hazen's general interest in public transportation has expanded over the years from a fascination and career choice, to a desire to collect historical artifacts within the industry. He's collected items from a wide variety of places, including train shows, retiring co-workers, friends, eBay and agencies that were clearing out outdated materials. Photos, bus stop signs, fare boxes, field telephones and roll signs he's collected from around the state decorate his home and showcase his deep love for transit.   
But, Hazen doesn't keep all of this to himself; he also enjoys sharing his historical photographs with other transit lovers. Each day, he'll choose a throwback photo from his collection of nearly 4,000 photos and feature it on his Twitter page with details about the scene. His Twitter page reads like a transit history photo book. See for yourself by clicking here. In addition to his smaller items, Hazen's extensive collection includes three retired buses, one of which he occasionally drives past the Julia M. Carson Transit Center for others' entertainment. (See photos below.)  
For coach operators everywhere, serving the public is a part of their daily lives. However, Hazen has gone above and beyond the profession's requirements after a pivotal moment last year. After hearing two bus riders were killed within one week of each other on Washington Street, Hazen decided to take matters into his own hands and went to a bike shop downtown to buy four sets of bike lights to pass out.   
Many transit riders use bicycles to travel around the city for a variety of reasons but aren't aware of the lights required by city law to ride at night. Others can't afford to buy the required equipment. This results in people riding around in the dark unsafely, without an easy way to be seen. As Hazen realized the need, he took it upon himself to provide a solution to this critical problem.  
"I'm trying to make riding a bike in Indianapolis just a little bit safer for those folks," Hazen said. "Even if I can reduce or eliminate one fatal crash, I think it's worth it."  
Now, Hazen always keeps at least two sets of bike lights on hand to give out where needed. So far, he has handed out 50 sets of lights. Most recently, Hazen donated $2,000 of his own money to a Chicago-based non-profit, Bike Lane Uprising, to buy 200 sets of bike lights that it then donated to Bike Indianapolis to also give away to Indianapolis residents.   
He shared the appreciation most people have when receiving the lights. One man explained his difficulty in finding a pair he could afford.  
"It's really fun to reach out to people like that, and sort of just do my part to make bike riding a little bit safer here in Indy," Hazen said.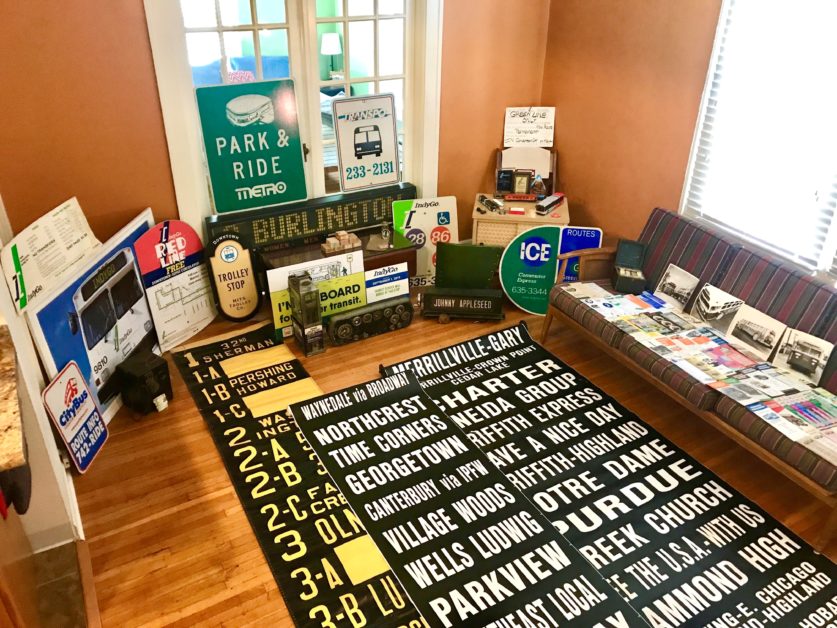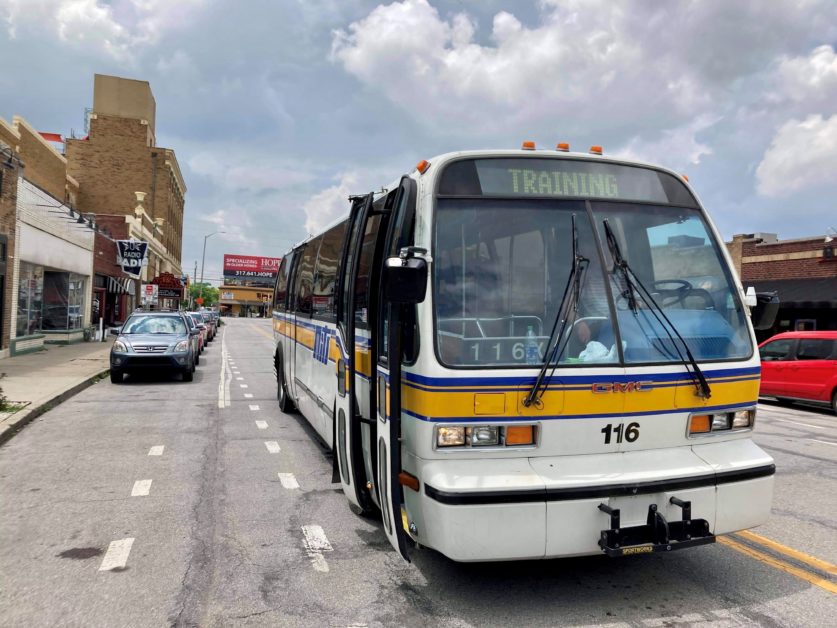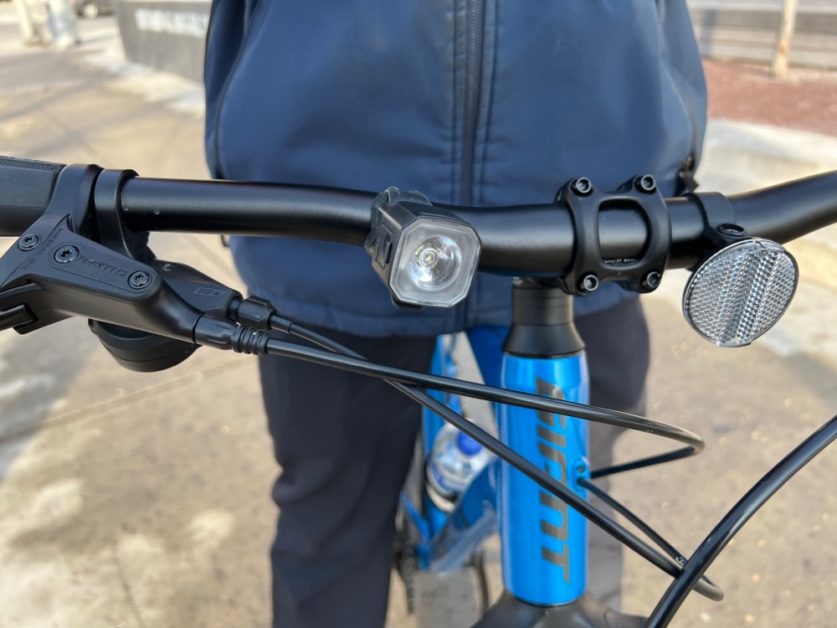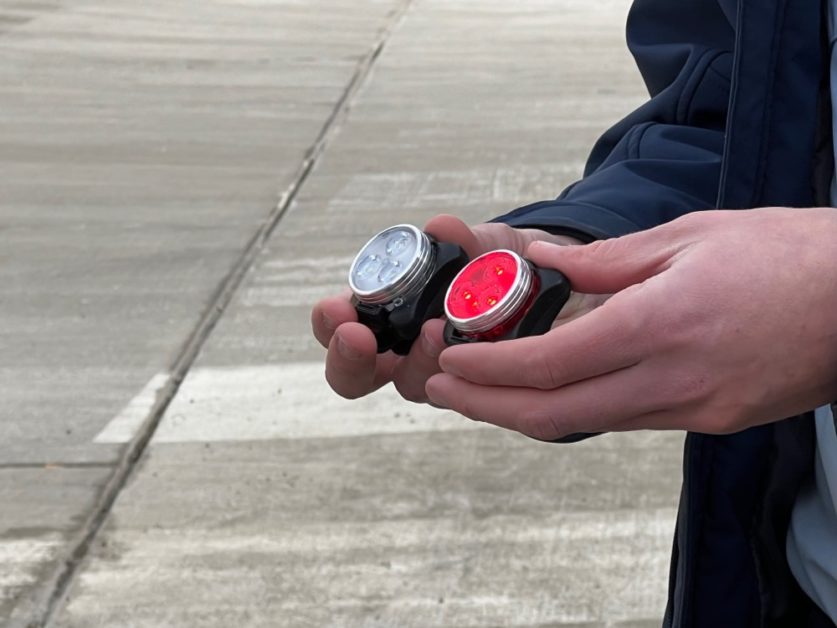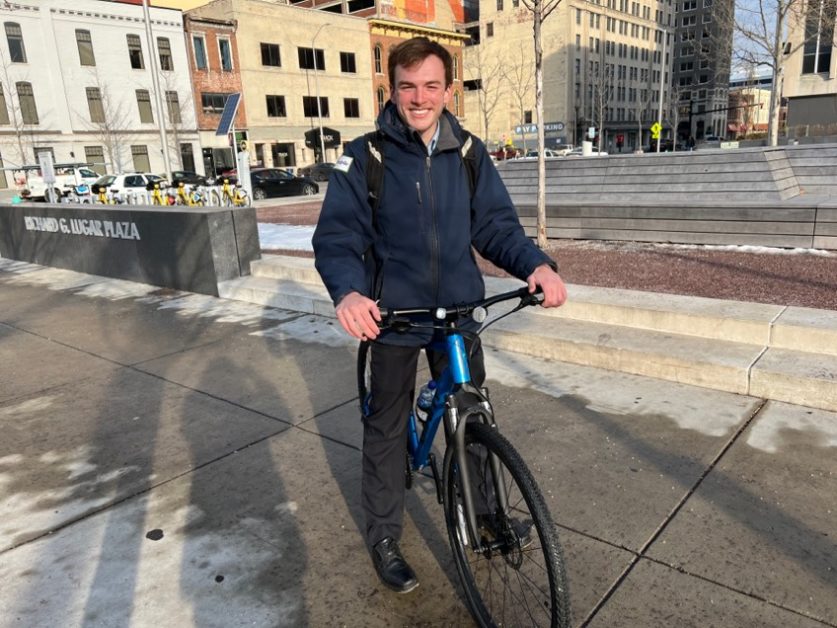 ###