INDIANAPOLIS (June 1, 2021) —IndyGo announces the hiring of Carrie Cline Black as the agency's Director of Communications.
Black brings more than 25 years of media expertise and communications experience to IndyGo. An Emmy award-winning reporter, Black has reported and anchored for several television stations around the country, including WTHR, the NBC affiliate in Indianapolis. Most recently, she's spent the last four years at Indianapolis Public Schools as the communications manager where she helped shape messaging around numerous significant IPS initiatives, including the transition of high school students from yellow bus service to IndyGo transportation – a money-saving measure.
At IndyGo, Black will be responsible for crafting IndyGo's message for both internal and external audiences and serve as spokesperson for the agency.
"Carrie Cline Black not only brings invaluable experience to our team, she brings an understanding of the community and transportation that will be a vital contribution to our team as we continue to expand our service," said Lesley Gordon, Vice President of Communications and Marketing.
"I've enjoyed my time at IPS working with a great team to create a more positive narrative," said Black. "The district's partnership with IndyGo over the last three years makes this transition natural and very exciting. I have a working knowledge of and deep appreciation for the important work taking place by this innovative team and I look forward to joining them and continuing those efforts."
Black is a member of Delta Sigma Theta Sorority, Inc. and actively involved in community service. She holds a Bachelor of Journalism from the University of Missouri-Columbia. When not working, Carrie, her husband Jasper, and their daughter enjoy spending family time together exploring new places and eating ice cream.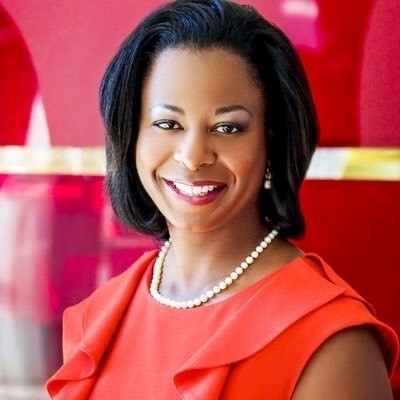 ###
About IndyGo
IndyGo, the Indianapolis Public Transportation Corporation, provides public transit service throughout Marion County. IndyGo is implementing the Marion County Transit Plan, which will bring a 70% increase in IndyGo services and build a strong network of frequent service. Improvements in the plan include shorter wait times, longer service hours, easier transfers, and rapid transit lines along high ridership corridors. Visit our website, follow @IndyGoBus on Twitter, or call 317.635.3344 for more information.
Media Contact
Lesley Gordon, Vice President of Communications and Marketing
lesley.gordon@indygo.net | 317-559-4952