INDIANAPOLIS — Starting Sunday, Oct. 8, IndyGo will adjust bus route schedules to improve on-time performance and implement several route changes to service its upgraded, downtown Super Stops. Routes that will undergo timing changes and/or minor routing adjustments include Routes 2, 15, 18, 19, 21, 24, 37, 38, 39 and 86. Routes that will experience schedule and routing changes to service the new Super Stops at Vermont Street, near Capitol Avenue, and along Alabama Street, at North and New York streets, include Routes 3, 6, 10, 15, 34 and 37.
The most notable modifications for October are: 
Routes 3, 6, 10, 15, 34 and 37 – These routes will shift service eastbound from Ohio Street to Vermont and Alabama streets to service the new Super Stops. Westbound service will use Delaware Street to Vermont Street.

(See updated maps below.)

Bus stops along Ohio Street at Capitol Avenue and at Illinois Street will be removed due to the Super Stop service shift to Vermont and Alabama streets for Routes 3, 6, 10, 15, 34 and 37. 

 

Route 39 – This route will shift inbound service from New York Street to Ohio Street, adding a new bus stop near Ohio and Pennsylvania streets.

 
As a reminder, IndyGo is bringing the comfort, convenience and reliability of Bus Rapid Transit to local fixed route service through the downtown Super Stops project. This work involves upgrading some of Indianapolis' busiest downtown bus stops to include ticket vending machines, near-level boarding, bus shelters, expanded seating and longer platforms to serve more buses at once.    
Additionally, these changes move the agency closer to implementing its network redesign, which was first shared in 2016 in response to a decades-long public outreach and engagement process. An update to this plan was approved by the IndyGo Board of Directors in November 2022, in the wake of COVID, after several months of additional outreach, public engagement, and community meetings. Learn more about IndyGo's newest Future Service Plan here. 
IndyGo encourages riders to check the new schedules at the Julia M. Carson Transit Center to ensure they have the most up-to-date information about their routes. Riders can view updated schedules toward the bottom of the individual route pages here. Printed maps will be available the week of Sunday, Oct. 1.  
Riders needing assistance planning their trips can visit the Plan Your Trip webpage here or call IndyGo's Customer Care Center at 317-635-3344. 
The maps below reflect changes that will go into effect beginning Sunday, Oct. 8.
Route 3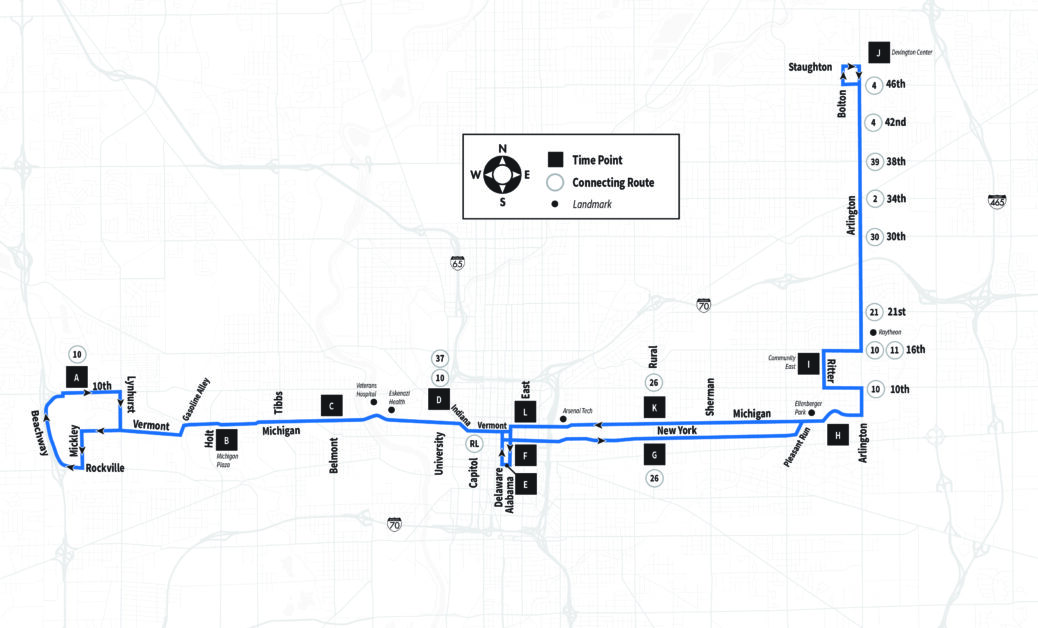 Route 6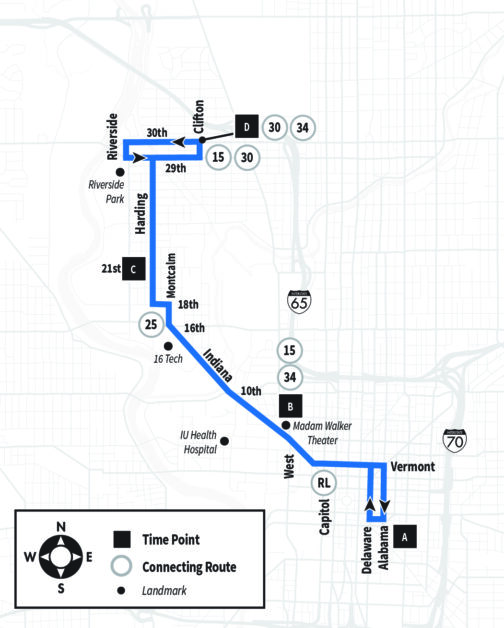 Route 10

Route 15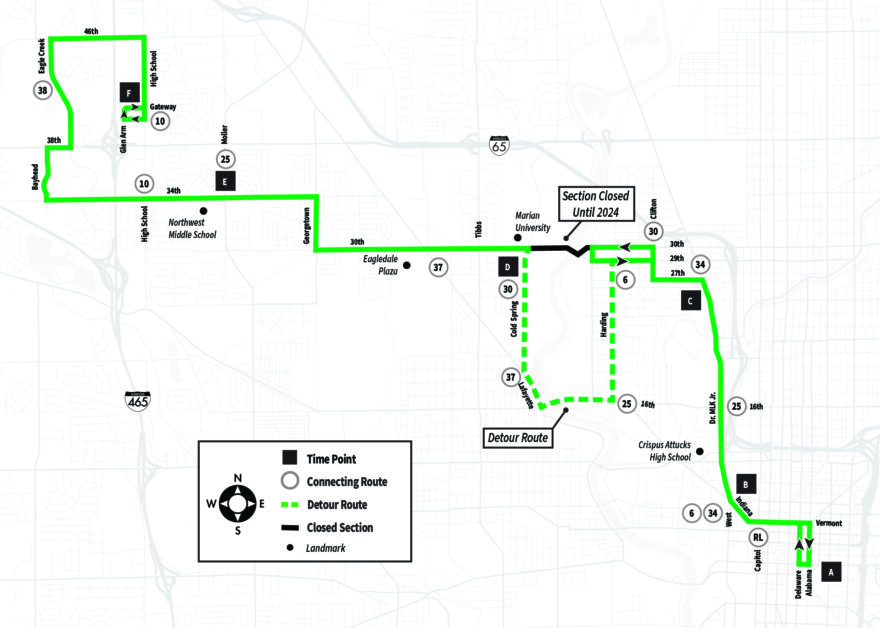 Route 34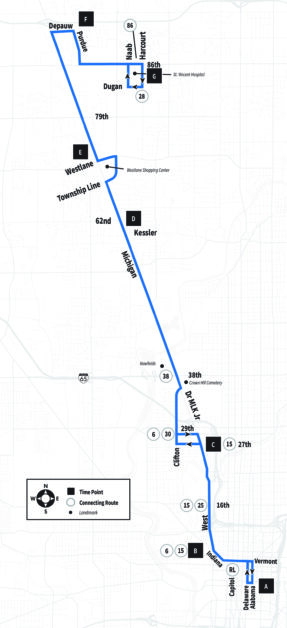 Route 37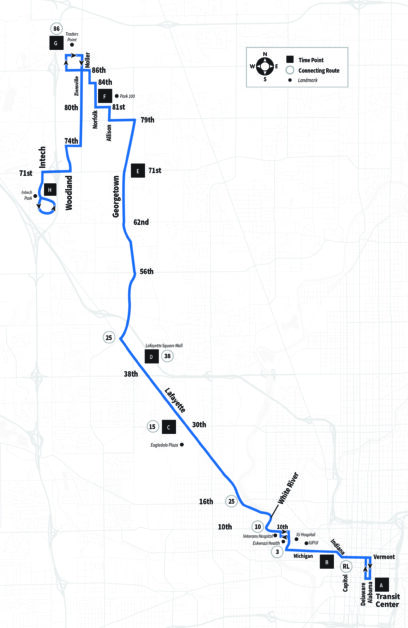 ###