INDIANAPOLIS — IndyGo's Board of Directors recently announced Taylor Schaffer as its newest member. Schaffer will replace Pat Rios on the IndyGo board and was appointed by Indianapolis Mayor Joe Hogsett.
Schaffer is the president and chief executive officer of Downtown Indy, Inc., a nonprofit civic organization focused on improving Downtown Indianapolis. For the last six years, she has served in a variety of roles within city government — most recently as chief of staff and chief deputy mayor for Mayor Hogsett. Before joining the Hogsett administration, Schaffer worked in the private sector for clients ranging from nonprofit organizations to Fortune 500 companies, developing communications, branding and marketing strategies.
Schaffer currently serves on the Board of Directors for the Mary Rigg Neighborhood Center, The Athenaeum Foundation, Visit Indy and the 2024 National Basketball Association All-Star Game Local Organizing Committee. She is a former board member of the Indy Hub Foundation and a passionate advocate for attracting, retaining and engaging young talent in Indianapolis.
Schaffer is a proud graduate of Indiana State University and a member of the Stanley K. Lacy Executive Leadership Series, Class XLIV (44).
"Taylor's extensive professional and volunteer community involvement makes her an excellent partner for us on the IndyGo Board of Directors," said IndyGo Board of Directors Chair Greg Hahn. "With her contributions, we have no doubt the agency will continue to drive Indianapolis residents forward and connect them to economic and cultural opportunities that will greatly benefit their lives and the city."
To learn more about IndyGo's Board of Directors, visit https://www.indygo.net/about-indygo/board-of-directors/.
###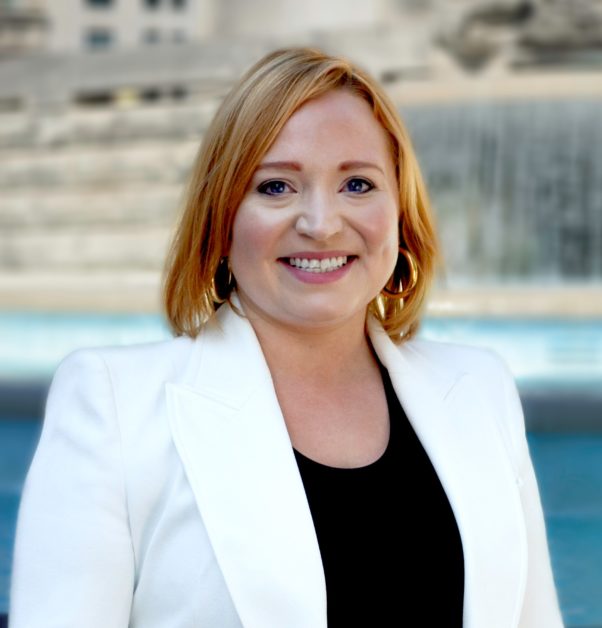 New IndyGo Board of Directors Member Taylor Schaffer