INDIANAPOLIS – IndyGo is making significant improvements to local routes when the Red Line opens on Sunday, September 1. IndyGo has created a September 2019 Planning Tool to help riders navigate how the new route changes will impact their daily commute.
The September 2019 Planning Tool includes trip plans, route schedules, stop schedules, next departures and alerts.
IndyGo encourages passengers to download the new Route Schedules to become familiar with the changes being implemented. September 2019 Route Schedules and the full IndyGo System Map, printed materials will be available at The Julia M. Carson Transit Center beginning next week.
In an effort to assist riders to ride the Red Line, volunteers will be at station locations during the first week of September to help answer questions.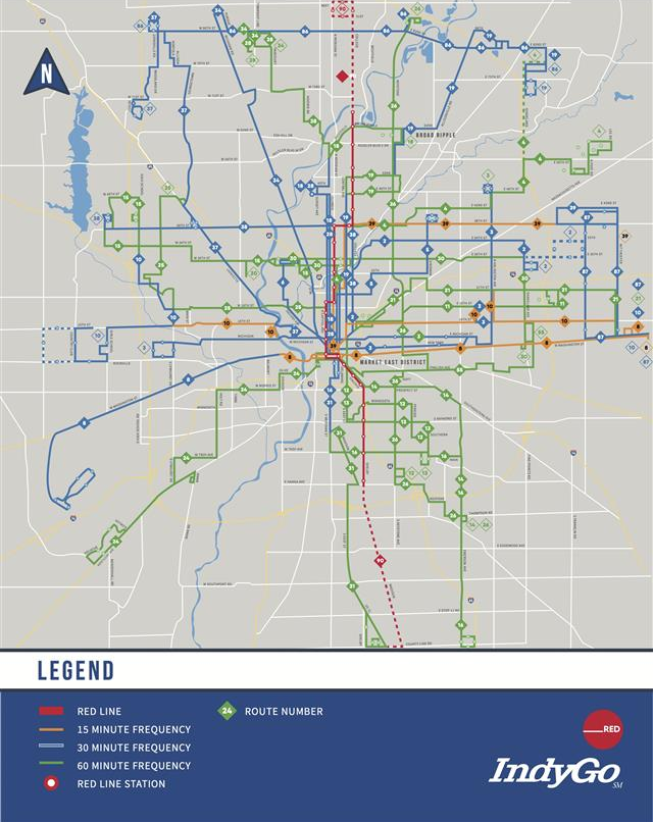 About IndyGo
IndyGo, the Indianapolis Public Transportation Corporation, is committed to connecting the community to economic and cultural opportunities through safe, reliable, and accessible mobility experiences. IndyGo's Marion County Transit Plan will bring an increase in IndyGo services with extended hours and shorter wait times starting this year. To learn more, visit our website, follow us on Twitter @IndyGoBus, or call 317.635.3344.