AM
6:05am
7:00am
8:00am
9:00am
10:00am
11:00am
PM
12:00pm
1:00pm
2:00pm
3:00pm
4:00pm
5:00pm
6:00pm
7:00pm
8:00pm
9:00pm
AM
6:16am
7:12am
8:12am
9:12am
10:12am
11:11am
PM
12:11pm
1:12pm
2:12pm
3:12pm
4:12pm
5:12pm
6:12pm
7:12pm
8:11pm
9:11pm
AM
6:23am
7:22am
8:22am
9:22am
10:22am
11:20am
PM
12:20pm
1:21pm
2:21pm
3:21pm
4:21pm
5:21pm
6:21pm
7:21pm
8:20pm
9:20pm
AM
6:45am
7:44am
8:44am
9:44am
10:43am
11:41am
PM
12:41pm
1:42pm
2:42pm
3:43pm
4:43pm
5:43pm
6:43pm
7:43pm
8:41pm
9:39pm
AM
6:54am
7:53am
8:53am
9:53am
10:51am
11:49am
PM
12:52pm
1:53pm
2:53pm
3:55pm
4:55pm
5:55pm
6:55pm
7:55pm
8:53pm
9:46pm
AM
6:20am
7:20am
8:20am
9:15am
10:15am
11:15am
PM
12:15pm
1:15pm
2:15pm
3:15pm
4:15pm
5:15pm
6:15pm
7:15pm
8:15pm
9:15pm
AM
6:30am
7:30am
8:30am
9:27am
10:27am
11:27am
PM
12:27pm
1:27pm
2:27pm
3:27pm
4:27pm
5:27pm
6:27pm
7:27pm
8:26pm
9:26pm
AM
6:37am
7:37am
8:37am
9:37am
10:37am
11:37am
PM
12:37pm
1:37pm
2:37pm
3:37pm
4:37pm
5:37pm
6:37pm
7:37pm
8:36pm
9:33pm
AM
6:56am
7:56am
8:56am
9:59am
10:59am
11:59am
PM
12:59pm
1:59pm
2:59pm
3:59pm
4:59pm
5:59pm
6:59pm
7:59pm
8:57pm
9:52pm
AM
7:03am
8:03am
9:04am
10:08am
11:08am
PM
12:08pm
1:08pm
2:08pm
3:08pm
4:08pm
5:08pm
6:08pm
7:08pm
8:07pm
9:05pm
9:59pm
AM
7:20am
8:20am
9:15am
10:15am
11:15am
PM
12:15pm
1:15pm
2:15pm
3:15pm
4:15pm
5:15pm
6:15pm
7:15pm
8:15pm
AM
7:30am
8:30am
9:25am
10:25am
11:27am
PM
12:27pm
1:27pm
2:27pm
3:27pm
4:27pm
5:27pm
6:26pm
7:26pm
8:26pm
AM
7:37am
8:37am
9:32am
10:32am
11:37am
PM
12:37pm
1:37pm
2:37pm
3:37pm
4:37pm
5:37pm
6:34pm
7:34pm
8:34pm
AM
7:56am
8:56am
9:51am
10:51am
11:59am
PM
12:59pm
1:59pm
2:59pm
3:59pm
4:59pm
5:59pm
6:53pm
7:53pm
8:53pm
AM
8:03am
9:03am
9:58am
10:58am
PM
12:08pm
1:08pm
2:08pm
3:08pm
4:08pm
5:08pm
6:06pm
7:00pm
8:00pm
9:00pm
AM
6:05am
7:00am
8:00am
9:00am
10:00am
11:00am
PM
12:00pm
1:00pm
2:00pm
3:00pm
4:00pm
5:00pm
6:00pm
7:00pm
8:00pm
9:00pm
AM
6:12am
7:08am
8:08am
9:08am
10:08am
11:08am
PM
12:08pm
1:08pm
2:08pm
3:08pm
4:08pm
5:08pm
6:08pm
7:08pm
8:08pm
9:08pm
AM
6:32am
7:31am
8:31am
9:31am
10:31am
11:31am
PM
12:31pm
1:31pm
2:31pm
3:31pm
4:31pm
5:31pm
6:31pm
7:31pm
8:29pm
9:29pm
AM
6:41am
7:40am
8:40am
9:40am
10:40am
11:40am
PM
12:40pm
1:40pm
2:40pm
3:40pm
4:40pm
5:40pm
6:40pm
7:40pm
8:38pm
9:36pm
AM
6:53am
7:52am
8:52am
9:52am
10:52am
11:52am
PM
12:52pm
1:52pm
2:52pm
3:52pm
4:52pm
5:52pm
6:52pm
7:52pm
8:50pm
9:46pm
AM
6:20am
7:20am
8:20am
9:15am
10:15am
11:15am
PM
12:15pm
1:15pm
2:15pm
3:15pm
4:15pm
5:15pm
6:15pm
7:15pm
8:15pm
9:15pm
AM
6:27am
7:27am
8:27am
9:23am
10:23am
11:23am
PM
12:23pm
1:23pm
2:23pm
3:23pm
4:23pm
5:23pm
6:23pm
7:23pm
8:22pm
9:22pm
AM
6:46am
7:46am
8:46am
9:46am
10:46am
11:46am
PM
12:46pm
1:46pm
2:46pm
3:46pm
4:46pm
5:46pm
6:46pm
7:46pm
8:44pm
9:42pm
AM
6:53am
7:53am
8:53am
9:55am
10:55am
11:55am
PM
12:55pm
1:55pm
2:55pm
3:55pm
4:55pm
5:55pm
6:55pm
7:55pm
8:52pm
9:49pm
AM
7:03am
8:03am
9:04am
10:07am
11:07am
PM
12:07pm
1:07pm
2:07pm
3:07pm
4:07pm
5:07pm
6:07pm
7:07pm
8:06pm
9:03pm
9:59pm
AM
7:20am
8:20am
9:15am
10:15am
11:15am
PM
12:15pm
1:15pm
2:15pm
3:15pm
4:15pm
5:15pm
6:15pm
7:15pm
8:15pm
AM
7:27am
8:27am
9:22am
10:22am
11:23am
PM
12:23pm
1:23pm
2:23pm
3:23pm
4:23pm
5:23pm
6:22pm
7:22pm
8:22pm
AM
7:46am
8:46am
9:41am
10:41am
11:46am
PM
12:46pm
1:46pm
2:46pm
3:46pm
4:46pm
5:46pm
6:41pm
7:41pm
8:41pm
AM
7:53am
8:53am
9:48am
10:48am
11:55am
PM
12:55pm
1:55pm
2:55pm
3:55pm
4:55pm
5:55pm
6:49pm
7:49pm
8:49pm
AM
8:03am
9:03am
9:58am
10:58am
PM
12:07pm
1:07pm
2:07pm
3:07pm
4:07pm
5:07pm
6:06pm
7:00pm
8:00pm
9:00pm
This route was last updated October 2023.
Route 86 Serves:
Traders Point
St. Vincent Hospital
Nora Plaza
North Central High School
Keystone at the Crossing
Castleton Square Mall
Community Hospital North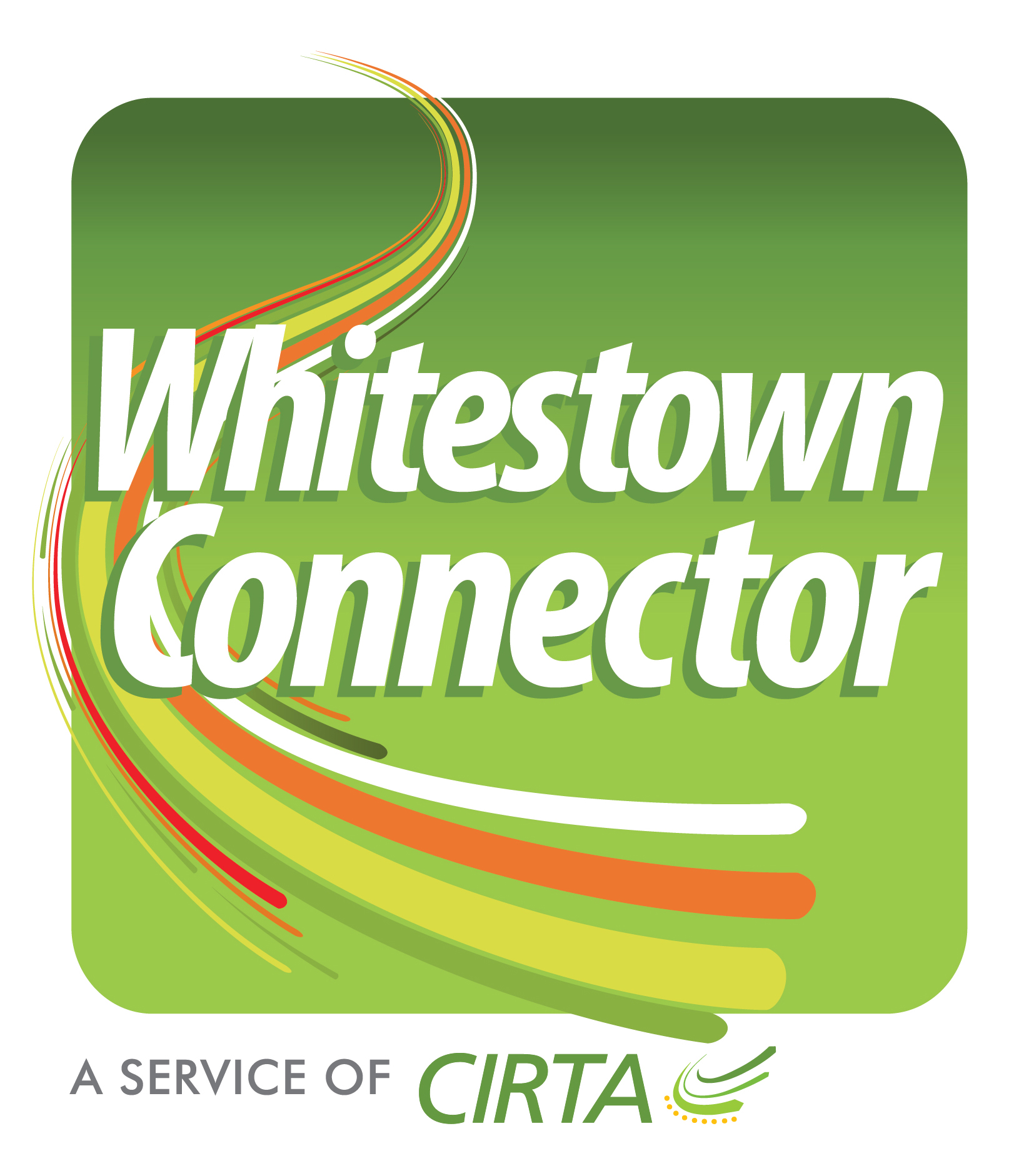 The Central Indiana Regional Transportation Authority (CIRTA) offers a Whitestown Connectorwhere passengers can transfer at the IndyGo Route 37-Park 100 and Route 86-86th St. Crosstown stop in the Traders Point Shopping Center, between the Marsh and Michaels stores. The North Plainfield Connector travels to Adesa and through the Allpoints at Anson industrial park area, making 5 stops providing access to jobs at Amazon, Express Scripts, GNC, Kenco, and Weaver Popcorn.
Quick Trip Planner
Track My Bus
Already have your trip planned? Use our new Track My Bus feature to follow your bus in real time.
Go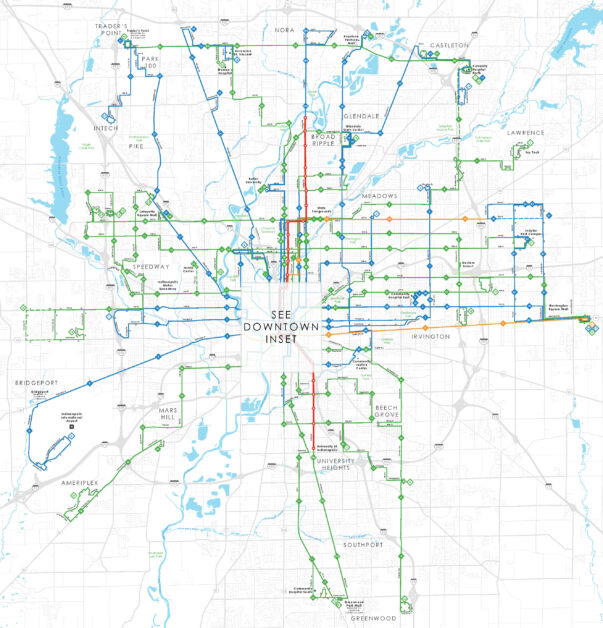 Full System Map
Download the full system map to view all IndyGo bus routes in a PDF.
Full System Map
All Route Maps
Click the button below to download all of the individual IndyGo route maps.
Download Maps