INDIANAPOLIS — There's a common phrase that says, "When one door closes, another door opens." That's how IndyGo Deputy Chief Financial Officer Hardi Shah describes her exciting, yet unknown journey to becoming a United States citizen.  
Although she was happy to finally reach U.S. citizen status, she said the process was tough in one way. 
"We definitely knew this was the place we wanted to build our future," Shah said. "But at the same time, it was bittersweet when the time came to apply for citizenship because India and the U.S. have diplomatic treaties that make it so you can't hold citizenship in two countries at the same time. So, we had to renounce our Indian citizenship to become U.S. citizens." 
Shah grew up in Ahmedabad, India, where she spent the first 26 years of her life. The city is located 500 miles north of Mumbai. (See photos below.) While in India, Shah completed her bachelor's degree in commerce, which is equivalent to a finance degree in the U.S. She then pursued her Certified Public Accountant (CPA) certification, which in India was called Chartered Accountancy. Her work experience during this time included many things, such as working on issues related to taxes, audit of private and public entities, financial analysis duties, handling payroll and much more. 
Shah said she never imagined leaving India. She was very close to her sisters and parents, particularly her father, who Shah said was one of her biggest cheerleaders. But, he was also one of her biggest challengers.  
"My dad was one of the people who always pushed me hard," Shah said. "If I said, 'hey, I got in the 95th percentile,' he would say, 'where's the other 5% going?' He was like, 'you can push harder.' And for sure that motivated me." 
She said he would take her to every lesson, class and exam, and he was even a big factor when it came to the career she chose.   
"My dad was running his own business, a trading business," she said. "He traded mechanical parts for manufacturing industries. He used to grab small parts and ask me, 'hey, how much do you think this costs me?' He would teach me what goes into the cost and then how you build the profit margin." 
The decision to leave her home came when she met her husband who was working in the U.S. They met while he was visiting India after graduating from Purdue University with his master's degree. Shah moved to the U.S. in 2007 after getting married and she and her husband began the citizenship process together soon after that.  
"My husband was the driving force behind my academic journey of earning a CPA and master's degree in Business Administration (MBA) right after I landed in the U.S. He really wanted to help advance my professional career!" She said. 
Altogether, the process took roughly 10 years to complete. Shah said it was mostly painless, but when it got tough balancing work with getting her citizenship and other things, her husband and kids showed her unwavering support. When it came time to appear for the final interview, Shah said her children played a part in helping her and her husband prepare. The parents would quiz their kids on their homework, and in turn, the kids would quiz their parents for the interview. 
"I'm really fortunate to be surrounded by people who love me and support me professionally and personally here," Shah said. 
Shah is celebrating her first full year of citizenship this month. 
"It feels great to finally be a citizen," she said. "It was an undertaking that led us to this land of opportunity where we could build our dreams from scratch through our hard work. We knew how much heart and soul we poured into this country for so many years to get to where we are today. Becoming citizens gave us an immense sense of pride! We are now raising two beautiful kids in a place where we've gotten so much love and support. I cannot be prouder to say that my work here at IndyGo as a U.S. citizen means everything to me. I'm able to give back to the community by providing funding for critical projects that improve the quality of life for citizens here in Indy." 
As Deputy CFO of IndyGo, Shah is involved in a variety of financial responsibilities. She was originally hired as the budget director in 2015 to help build and oversee annual budgets, in addition to grants management. When promoted to Deputy CFO, she took on more of the strategic financial decisions.     
Now, her focus is on how to lead and implement the strategic and data-driven financial decisions that affect all areas of the organization. Shah said long-term and short-term financial planning to maintain the health of the organization is the core goal of the finance department. After that, it comes down to managing about $700 million of capital and operating budgets. 
"Overall, making sure we have great internal controls is part of my core expertise," Shah said. "Making sure things like our accounting and financial management framework work accurately and that we comply with the Generally Accepted Accounting Principles is very important. We also provide as much transparency as possible for stakeholders and the community." 
She said although she oversees this work, it's all made possible through teamwork. 
"This is not a one-person effort," Shah said. "I'm fortunate enough to work with a great team and other department leaders. It wouldn't be possible without their support. I always get great support from Bart Brown, my CFO, and Inez Evans, our fierce and strong CEO and President, as well." 
"It's all a humbling experience, and I love what I do, that's what makes it possible too," she said.  
(Shah at the Citizenship Oath Ceremony)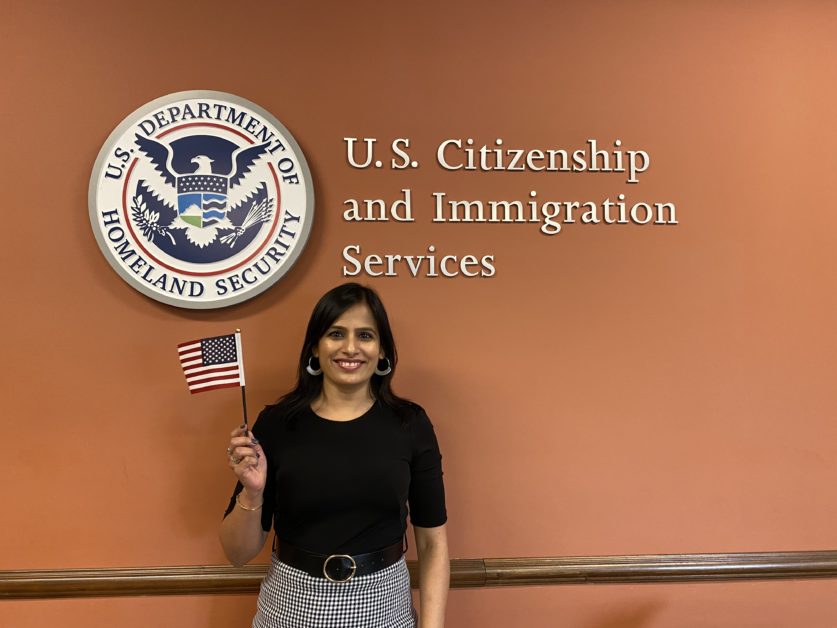 (Map of Ahmedabad, India, Shah's hometown)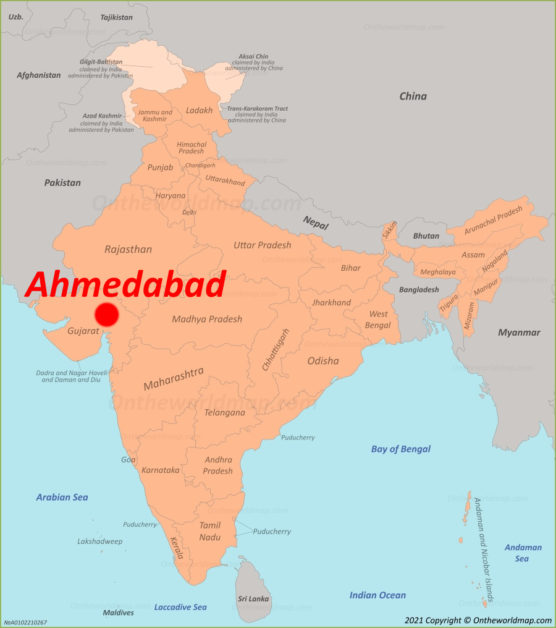 (Shah and her husband riding the bus)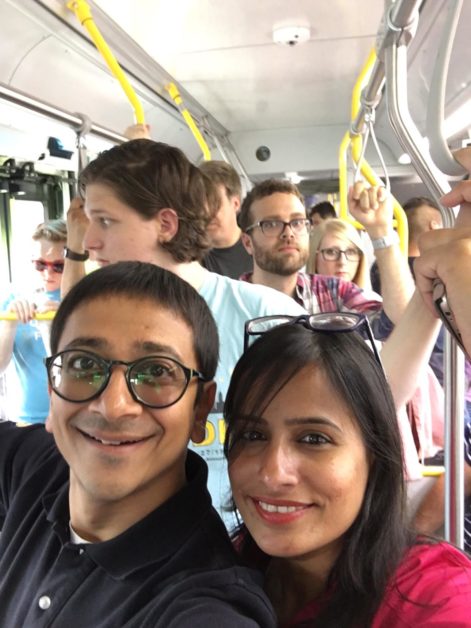 (Shah in front of the Purple Line bus at the groundbreaking)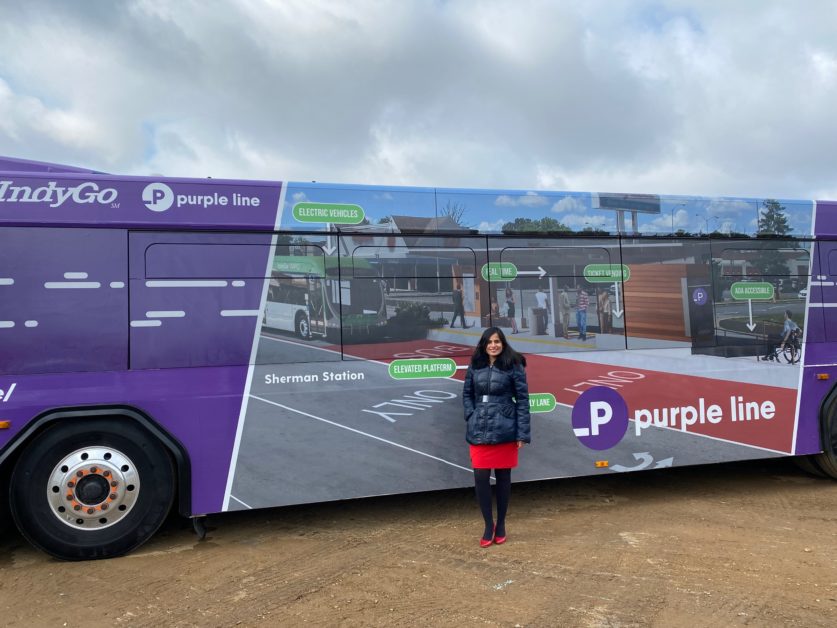 (Shah with her family members)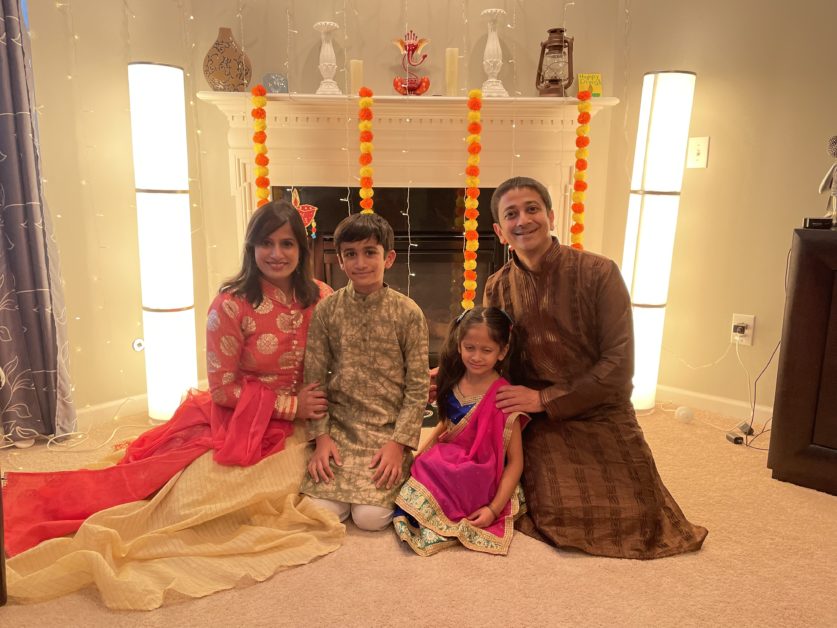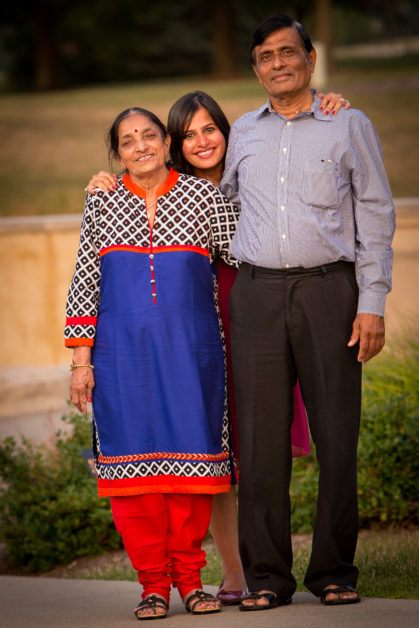 ###