INDIANAPOLIS – "I tried a lot of different things and started and stopped my health journey many times," Coach Operator Jonathan Jackson said, "But when people came up to me and asked me how and why I made the transformation I did, I always answered, 'I'm Why.' I'm the answer to my success."  
For years, Jackson, who's also a CDL trainer and road instructor for IndyGo, was overweight, and although he never experienced any life-threatening health concerns, he decided it was time to make a change.  
"It's funny now, although it wasn't funny then, but I was looking around my house one day and noticed my quality of life had gotten so bad from my weight," Jackson said. "I had become super lazy. My mood was bad because I wasn't sleeping well. I noticed I had two of everything, half opened and used. Instead of going back outside to get something after I was already in my driveway, I would just say to myself, 'I'll get it while I'm out, so I don't have to go upstairs again.' One day I just thought to myself, I'm a young guy, there's no reason for this." 
Jackson then began researching and experimenting extensively with different workout routines and healthy lifestyle practices for himself. As time went on, he learned the positive elements that worked for weight loss, and after losing more than 100 pounds, he thought that he'd like to share this knowledge with those who don't have access to this type of information. 
"In my community growing up, health wasn't stressed that much," Jackson said. "I wished I had a company I could go to for this kind of information and accountability. We didn't have the outlets or resources to find this stuff out."  
It was from there that Jackson started his company, "I'm Why," roughly three years ago. He said he wanted to create a resource that filled the gaps of knowledge about living a healthy lifestyle for individuals and communities that don't have accessible information, especially  youth. 
"'I'm Why' is about stressing the importance of overall health at any age and knowing self-importance and value," Jackson said. "Anybody can make the changes if they want to. It's all about taking baby steps to make big changes. You need to do it for yourself first, which is why 'I'm Why' makes sense for everyone." 
Through "I'm Why," Jackson provides services such as custom meal plans, meal prepping and accountability coaching, all while empowering his clients to maintain their own healthy habits by teaching them how to read and understand nutrition labels and track macro- and micronutrients. 
One person who's benefitted from Jackson's services is Transportation Supervisor Janae Freeman. Freeman, who works for dispatch and assists with coach operator route services and emergency calls, met Jackson when she first started working  at IndyGo and was going through training. 
From a young age, Freeman consistently experienced health concerns involving her menstrual cycles. This eventually developed into her being rushed to the hospital in October 2021 after the clinic at IndyGo told her how serious her condition was. In the emergency room, Freeman learned she needed a hysterectomy and began receiving the necessary treatments.  
After that experience, and after several discussions with Jackson about healthy habits, Freeman realized the importance of prioritizing her overall health even while young.  
"Had I known then that a few changes in my diet could've helped me out with my health, I would've done it earlier and been better off," Freeman said. "Jonathan helped me understand that." 
Now, Freeman has been a client of Jackson's for nearly two years, taking advantage of the coaching, meal prepping and custom workouts he provides through his business. As a result, she has lost 67 pounds.  
Through working together with the fitness coaching, Freeman and Jackson often discussed activities surrounding workouts, such as Jackson's previous experiences with 5k runs and marathons. Jackson said he's traveled far distances to participate in races, but he always noticed things that were lacking in the events. 
"That's when Janae suggested and encouraged me to host my own race," Jackson said. "She was like, 'you know what to do, and since it's coming from your experience as a runner, it'll be even better.'" 
Before IndyGo, Freeman held worked at places  that required her to host events for fellow employees and community members, such as employee appreciation days and back-to-school drives. Jackson said he asked Freeman to partner with him on event management for the run because of her previous professional experience and their shared desire to give back to community youth programs. 
This was the beginning of the, "Run for Ya Life" 5k. For this event, Jackson created a fast course that appeals to advanced runners trying to set a new personal record AND new runners starting their fitness journeys. The run will take place Saturday, August 13, at 8 a.m., at Opti-Park and will showcase Broad Ripple's beautiful neighborhoods, the Indianapolis Art Center and scenic routes on the amazing Monon Trail.  
Jackson and Freeman are planning a variety of vendors, ranging from health services, personal care, food and everyday lifestyle. Their goal is to   directly impact others' lives through accountability and encouragement. For those who can't attend inperson, the race also has a virtual option. 
"The mission of 'Run for Ya Life' is to promote the importance of taking control of your life beginning with your health," Jackson said. "We believe this race will be a great confidence builder for participants. Speaking from personal experience, the feeling of fulfillment when crossing the finish line will mostly likely create the passion to continue a healthy journey." 
Jackson will be donating a portion of the event's proceeds to the Indianapolis Art Center and the Christamore House Youth Program to help aid and assist all the youth and teen programs they provide. He said he wanted to do his part to support and give back to organizations that have a similar initiative to help Indianapolis' younger population. 
Learn more and register for the "Run for Ya Life" 5k here. To learn more about "I'm Why," reach out to Jackson at jojackson@indygo.net. 
###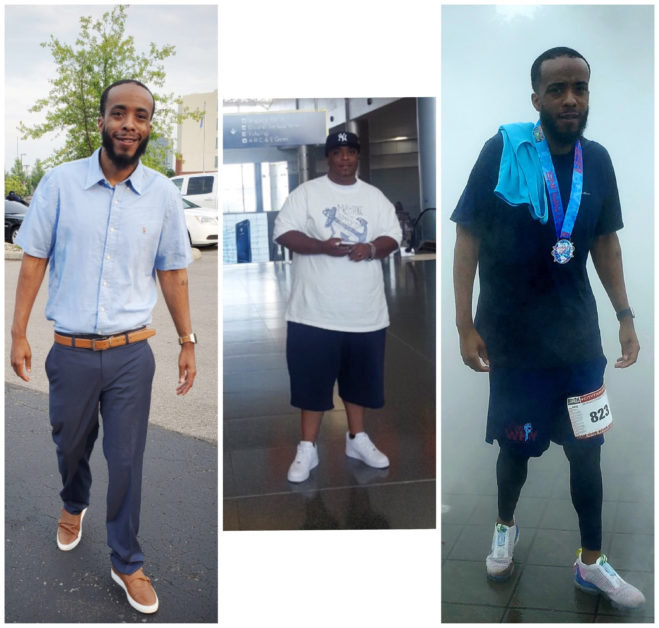 The first two photos are of Jackson's weight loss transformation. The third photo is Jackson at the Queens NYC Marathon.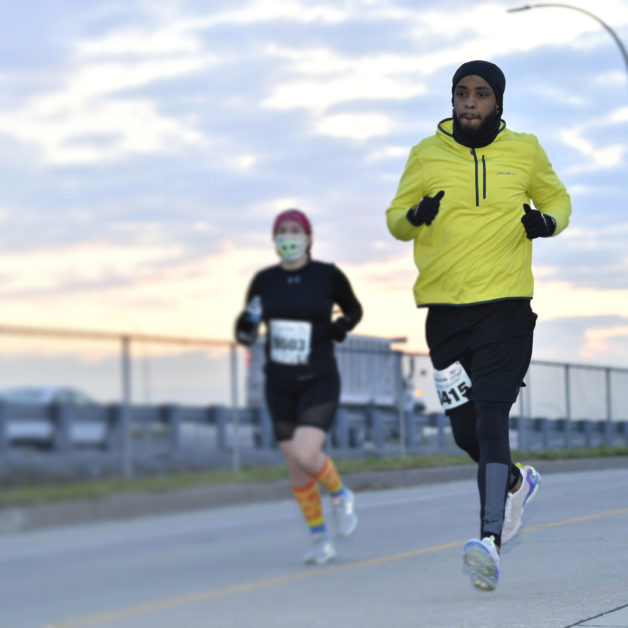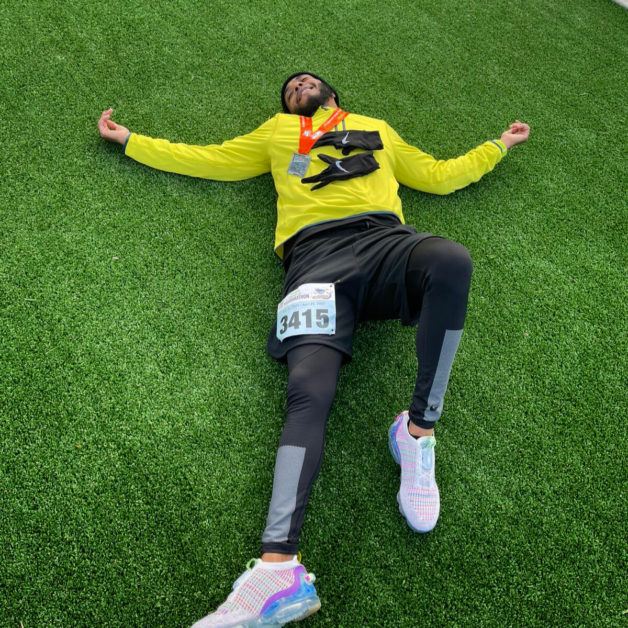 Jackson at the Kentucky Derby Marathon.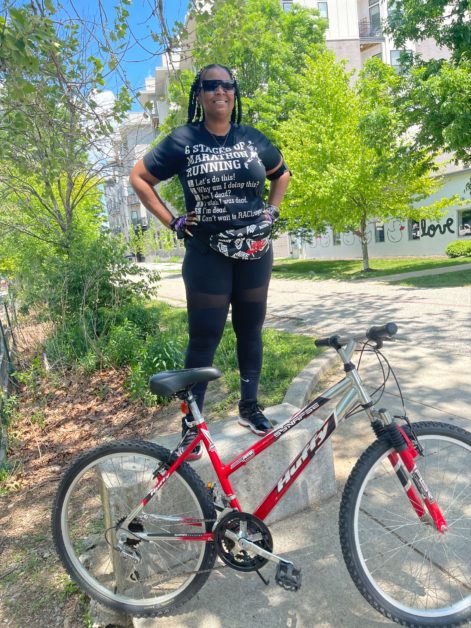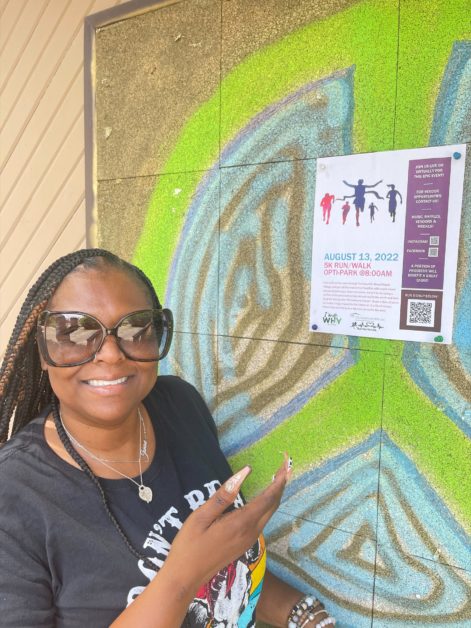 Freeman on her fitness journey and sharing the word about the "Run for Ya Life" 5k.