INDIANAPOLIS – 2019 has been a pivotal year for IndyGo from hiring a new CEO to opening the nation's first all-electric bus rapid transit system and new executive changes. IndyGo continues to move forward by adding to their executive staff. 
 "To keep IndyGo thriving internally and externally from new operation systems, to innovative technology, and leadership organizations within the agency we are happy to announce some staffing additions and changes," said Inez Evans, CEO and President 
IndyGo welcomes five new faces Aaron Vogel, Bart Brown, Jeff Brown, Michael Roth, and Lesley Gordon.
Chief Operating Officer and Vice President of Operations, Aaron Vogel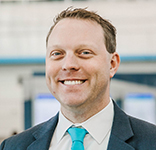 Aaron Vogel from Santa Clara Valley Transportation Authority (VTA) began his career at IndyGo as the first Chief of Staff in IndyGo history. He was responsible for leading strategic operations and acted as a consultant to CEO, Inez Evans. Due to his proven leadership and outstanding managerial roles, he will lead the Operations Division of IndyGo in his new role as Chief Operating Officer and Vice President of Operations. 
With 16 years of experience, he has had the opportunity to work with several modes of transportation, which include but not limited to bike-share programs, paratransit services, light rail, and commuter trail. His professional career also valuable experience from other innovative projects at San Francisco Municipal Railway (MUNI), Keolis Transit America, Google, and Northstar's BlueGO.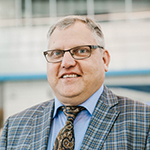 Vice President of Finance and Chief Operating Officer, Bart Brown 
Bart Brown comes from the Indianapolis City-County Council where he was responsible for developing and overseeing the budget process and financial planning for the City-County Council. His 25 years of experience comes from both public and private sector entities in the oversight and planning of financial, administrative, and auxiliary functions. 
Additionally, he helped steward the City of Indianapolis' through several budget-writing processes and efforts to promote high-quality public services. 
Vice President for Human Resources, Jeff Brown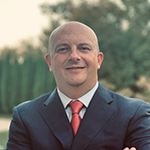 Jeff Brown will lead IndyGo Human Resources as the new Vice President of Human Resources to further empower IndyGo's mission. Prior to his new role, he has served as interim Vice President of Human Resources where he has proven the ability to capitalize on IndyGo's landscape.  
"Change can lead to many different things, however, the change currently taking place at our organization is to become stronger and continue to grow together," said 
Evans
. "I am very confident that new leadership will maximize our strategies as we implement new plans to evolve."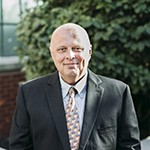 Director of Mobility Services, Michael Roth
In an effort to provide quality service IndyGo's Open Door customers recently transitioned back to Transdev due to their on-time performance improvements. Compared to last month, IndyGo saw an increase of 2.60 percent and relatively higher numbers since 2018. 
Michael Roth will be responsible for oversight of daily operations for the contracted paratransit service, creating sustainable solutions, and will communicate full transparency to address key issues. The goal of IndyGo's Mobility Services is to improve service provision through safe, efficient, reliable, economical and on-time services to enhance the customer's experience by providing premier service to our customers. 
Director of Partnerships & Public Relations, Lesley Gordon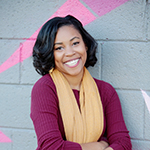 Lesley Gordon comes from most recently from the Office of the Attorney General where she served as Director of Strategic Affairs. Prior to that position, Lesley has held several communications and public relations leadership roles including as the Media and Community Outreach Manager for the Indiana State Fairgrounds and as the Director of Communications for Indy Parks and Recreation.
As Director of Partnerships and Public Affairs, Lesley will lead the marketing, advertising, and public relations work of the agency as well as building strategic partnerships.
###
About IndyGo
IndyGo, the Indianapolis Public Transportation Corporation, is committed to connecting the community to economic and cultural opportunities through safe, reliable, and accessible mobility experiences. The IndyGo Red Line is the nation's first fully-battery electric bus rapid transit line, besides California, and provides 10-15 minute service to an average of 7,000 trips per day through the heart of Indianapolis. To learn more, visit our website, follow us on Twitter @IndyGoBus, or call 317.635.3344.