Updated Monday, May 15, 3:30 p.m.
Route 87 will also undergo a minor route change to include service to IndyGo's East Campus at 9503 E. 33rd St. See map below.
Posted Monday, May 1, 2:15 p.m.
INDIANAPOLIS — Starting Sunday, June 11, IndyGo will roll out major service modifications to improve service reliability in response to driver shortages. Many of these changes represent a big step forward when it comes to completing IndyGo's network redesign as part of its future service plan. They will provide more efficient service in the areas that need it most, while streamlining service where ridership is low. Routes that will experience changes include Routes 2, 11, 12, 13, 14, 16, 26, 28, 31, 38, 55 and 902. A new route, Route 56, will be introduced for the first time.
The following routes will undergo what are intended to be temporary frequency changes:
Route 11 – 60-minute frequency decreases to 90 minutes.
Route 26 – 45-minute frequency increases to 30 minutes.
Route 38 – 30-minute frequency decreases to 60 minutes.
Route 902 – 30-minute frequency decreases to 45 minutes.
The following routes will undergo route changes to better align service while also addressing driver shortages:
Route 2 – From downtown, Route 2 will travel Delaware to Fort Wayne to 10th Street to College Avenue, continuing up College Avenue to East 38th Street before turning south on Orchard Avenue and back to 34th Street. Route 2 will be extended to IndyGo's East Campus, located at 9503 E. 33rd St.
Routes 12 and 13 – Routes 12 and 13 will be consolidated and renamed as Route 13. Segments of existing Route 12, including Beecher Street, Pleasant Run Parkway, Southern Avenue, and portions of Minnesota Street and Perkins Avenue, will be removed. The segment of existing Route 13 along Raymond between State Street and Perkins Avenue will also be removed as part of this consolidation.
Route 16 – As part of the restructuring of service in southeast Indy, Route 16 will no longer serve segments of Albany Street or Troy Avenue between Keystone Avenue and 17th Street, Main Street or Emerson Avenue. Service along Main Street and Emerson Avenue will be picked up by the new Route 56.
Route 26 – Also as part of the restructuring of the service in southeast Indy, this crosstown route will be realigned to provide a faster, more direct route between the Community Justice Complex and the Julia M. Carson Transit Center. The 45-minute frequency during the week will change to 30 minutes. On weekends, frequency will be 1 hour 15 minutes. While portions of the service along this route are going away, the Route 16 realignment will cover the southeast portion of Route 26 from Troy Avenue to Thompson Road.
Route 28 – A small segment of Route 28 will be removed to mitigate the safety concerns that exist when traveling along Spring Mill Road between 64th Street and Kessler Boulevard during weather events. No new stops will be created along 64th or Meridian streets, however.
Route 31 – This route will now end at Greenwood Park Mall instead of Community South Hospital. Riders can still access the hospital on inbound trips from County Line Road.
Route 38 – In addition to the change in frequency. The segment of Route 38 that travels along Massachusetts Avenue today will be removed. Instead, Route 38 will travel along 10th Street and Fort Wayne Avenue to and from downtown.
Routes 14, 55 and 56 – Due to low ridership, Routes 14 and 55 will be consolidated to create the new Route 56. Route 14's service along Prospect Street between Shelby Street and Southeastern Avenue will be removed but picked up by Route 26. Additionally, Route 55's service east of Sherman Drive, along English Avenue, will be removed. Route 56 will take over Route 16's service traveling to downtown Indy and downtown Beech Grove along Main Street.
Riders can view maps for the upcoming changes below.
To learn more about these changes, IndyGo representatives will share details and answer questions at the following events:
Virtual Public Meeting | Tuesday, May 16 | 5:30 p.m. | Register here.
Carson Transit Center Open House | Wednesday, May 17 | 6 – 8 a.m. and 3 – 5 p.m. |
Carson Transit Center Open House | Thursday, May 18 | 6 – 8 a.m. and 3 – 5 p.m. |
As a reminder, these changes move the agency closer to implementing its network redesign, which was first shared in 2016 in response to a decades-long public outreach and engagement process. IndyGo's Future Service Plan, the 2027 Transit Network, adheres to the vision previously developed and reflects the changes in how people travel. Previous efforts to activate these changes came to a halt with the COVID-19 pandemic. An update to this plan was approved by the IndyGo Board of Directors in November 2022, after several months of additional outreach, public engagement, and community meetings. Learn more about IndyGo's newest Future Service Plan here.
IndyGo encourages riders to view updated schedules online here the week of May 7. Printed maps will be available before the changes are implemented.
Riders needing assistance planning their trips can visit the Plan Your Trip webpage here or call IndyGo's Customer Care Center at 317-635-3344.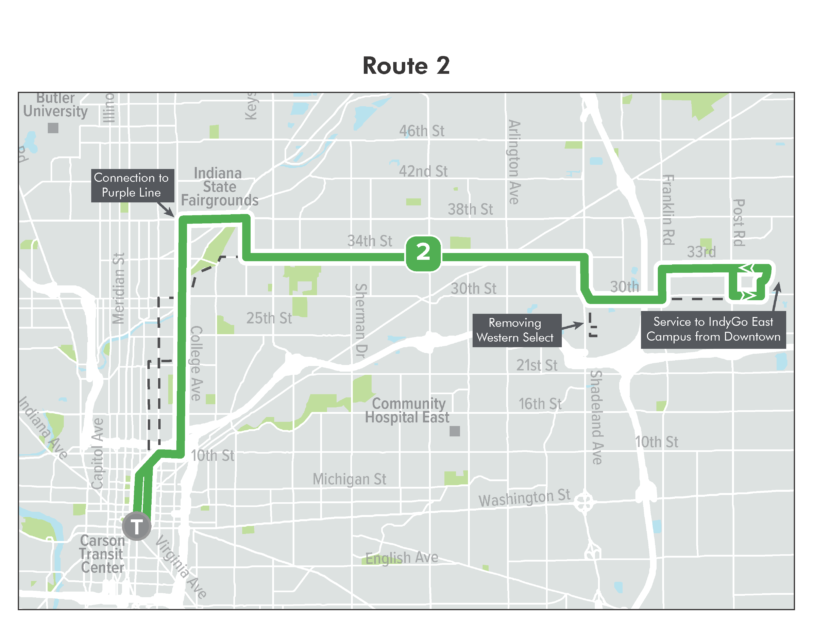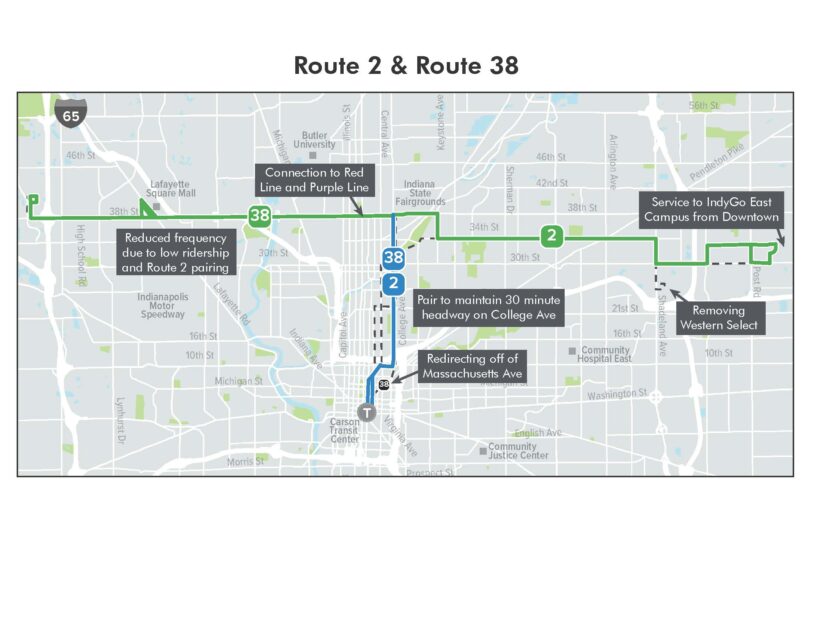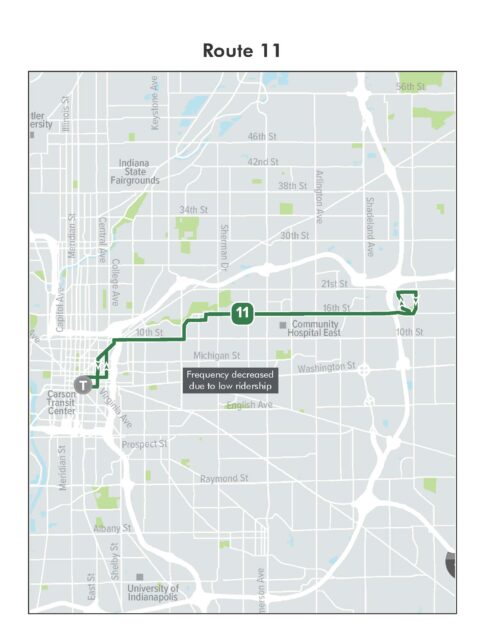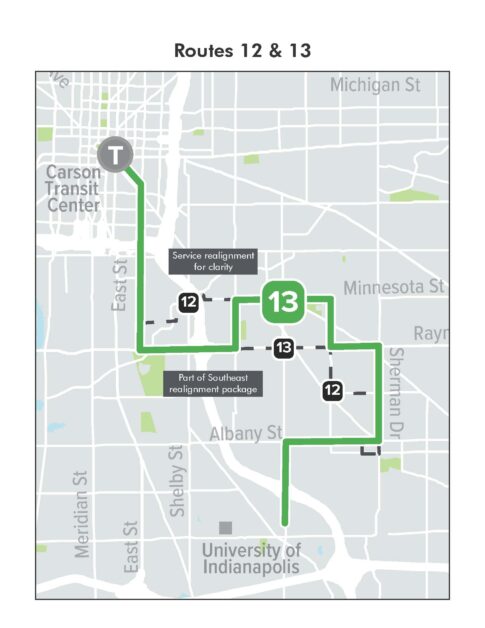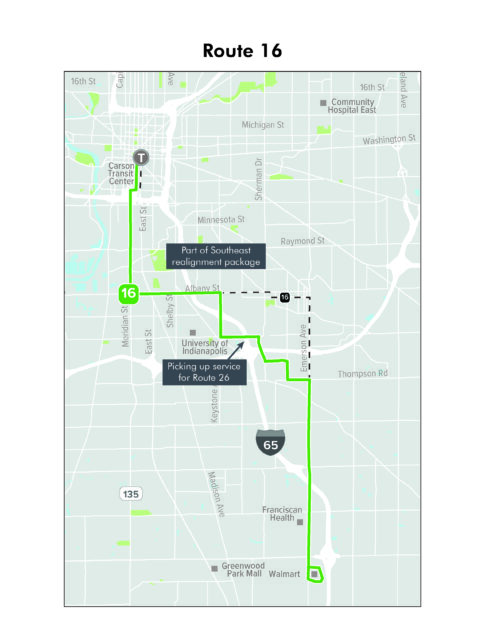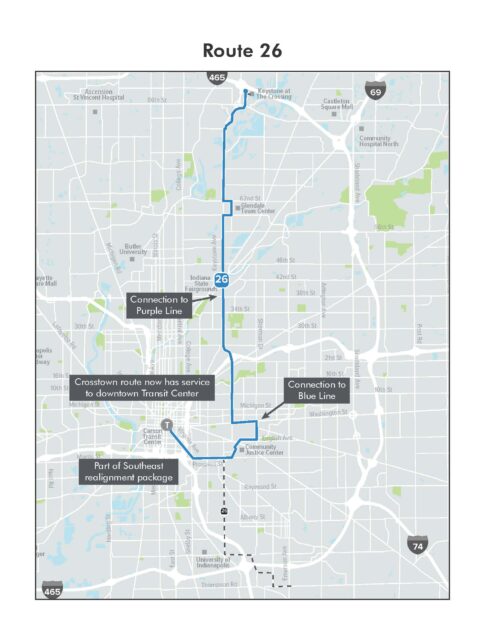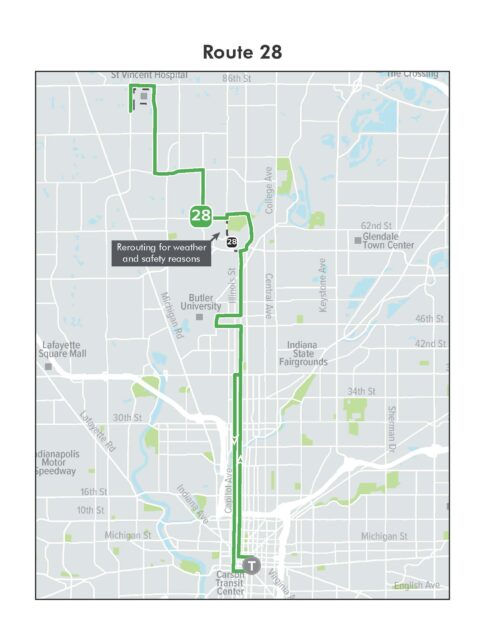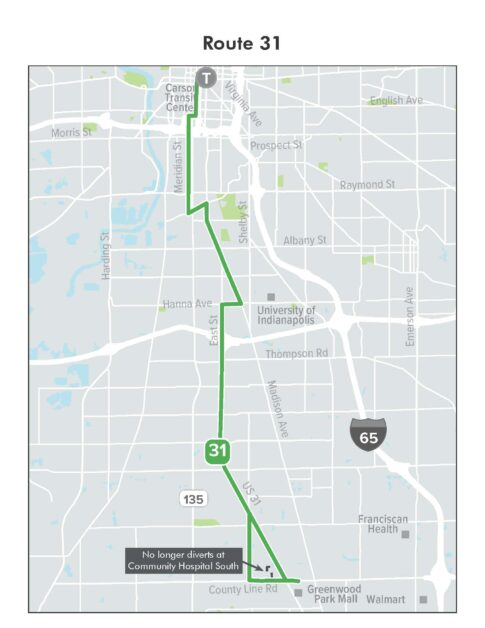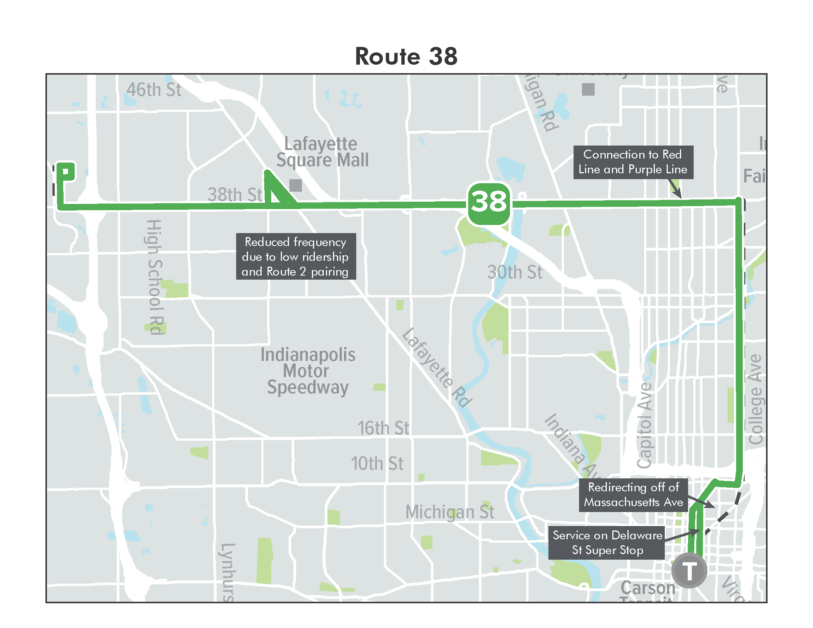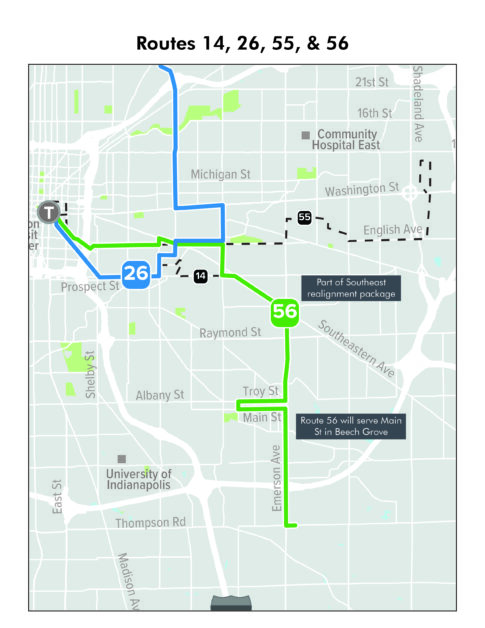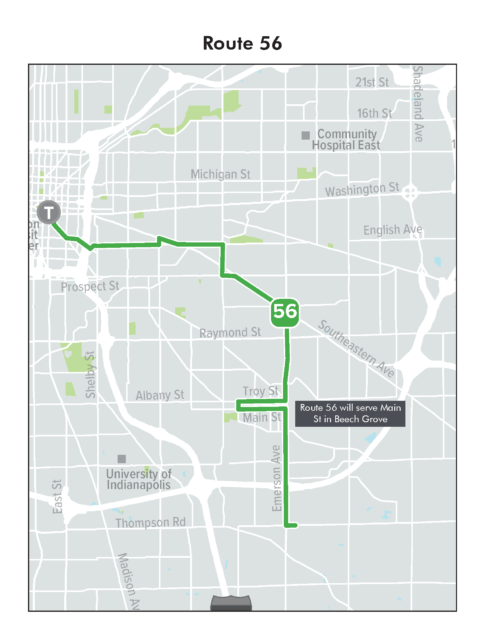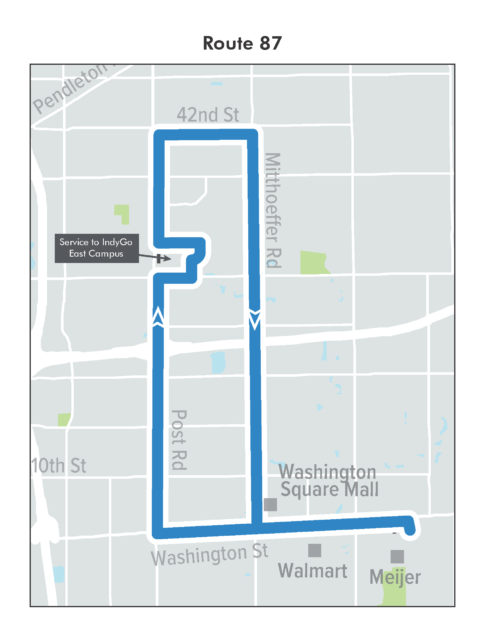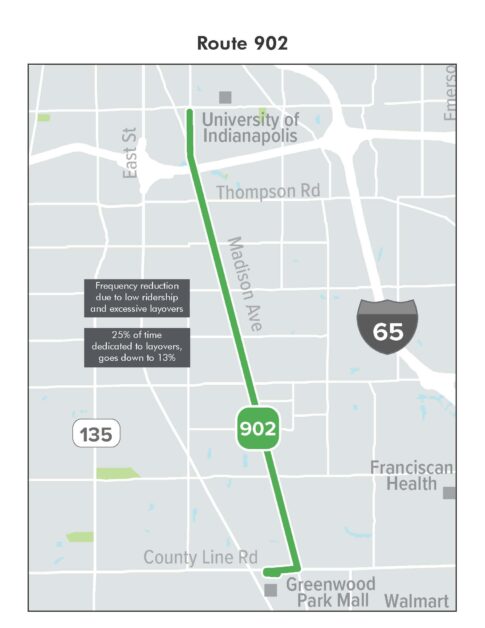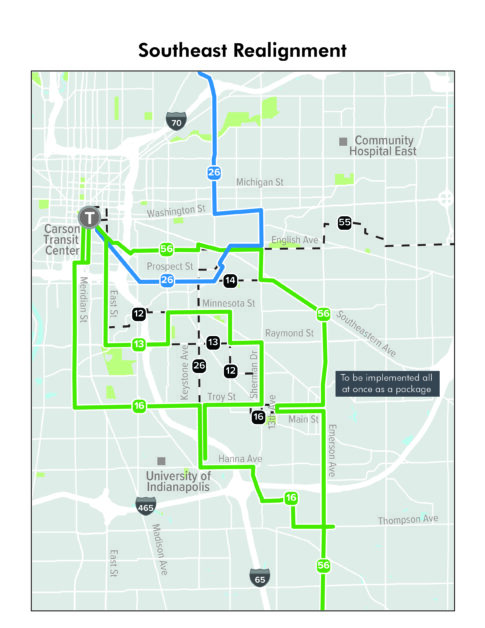 ###