INDIANAPOLIS — IndyGo hosted an event to showcase its newest bus honoring past, present and future veterans today in front of the American Legion Mall and Indiana War Memorial. The event featured a performance from representatives of the Metropolitan Youth Orchestra, in partnership with the Indianapolis Symphony Orchestra, remarks from featured speakers, including IndyGo President and CEO Inez Evans, who's a U.S. Navy Veteran, and a special presentation to IndyGo veterans. Other featured speakers included Interim Director of Veteran Services for the City of Indianapolis Jared Scott and Indiana State Representative Renee Pack. 
The agency also hosted a table for veterans with proof of status to register for an IndyGo Veterans Pass, which allows them to ride free on IndyGo's fixed route service 365 days a year. To apply for a Veterans Pass, individuals can visit the Julia M. Carson Transit Center any time and must bring the following:   
A valid photo ID

 

Proof of veteran status. IndyGo will accept the following:

 

Copy of DD 214 Certificate of Release/Discharge from Active Duty.

 

Valid U.S. Department of Veterans Affairs ID.

 

Veteran stamp on the back of a state driver's license or state ID. 

 
To qualify, veterans must not have been dishonorably discharged. Visit our website here to learn more. 
"I'm excited to be able to usher in this bus that our riders, veterans and staff can see daily as a reminder that our veterans' service is valued, honored and respected," said Evans. "I am a veteran of the United States Navy and understand firsthand the sense of pride in being able to serve our great country. What our veterans do is not easy, but it is necessary and very much worth it. So, from one veteran to many others, Thank you for your Service!" 
"This event is outstanding," said Pack. "To President and CEO Inez Evans and all the folks at IndyGo, we appreciate you for standing with us. And we'll continue to tell our veteran neighbors and friends they can get in touch with IndyGo to receive those free bus passes."  
"The city's Office of Veteran Services is grateful to IndyGo for the services they provide our veterans," said Scott. "Our office hands out a lot of resources to veterans throughout the city, one of those being free IndyGo bus passes, which help veterans get back and forth to the VA. I hope this bus provides a sense of pride that our veterans so richly deserve each time they see it."  
See photos from the event below.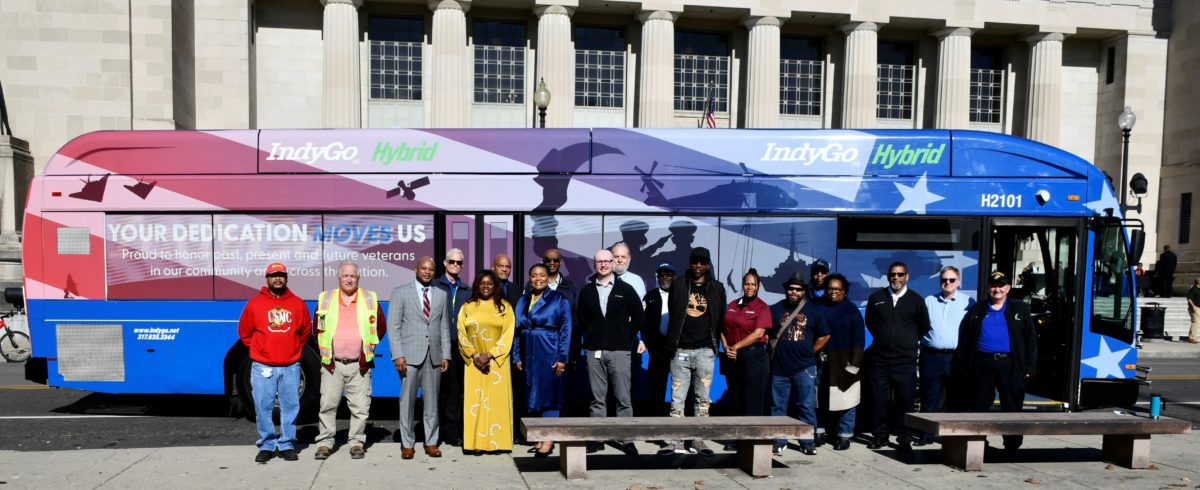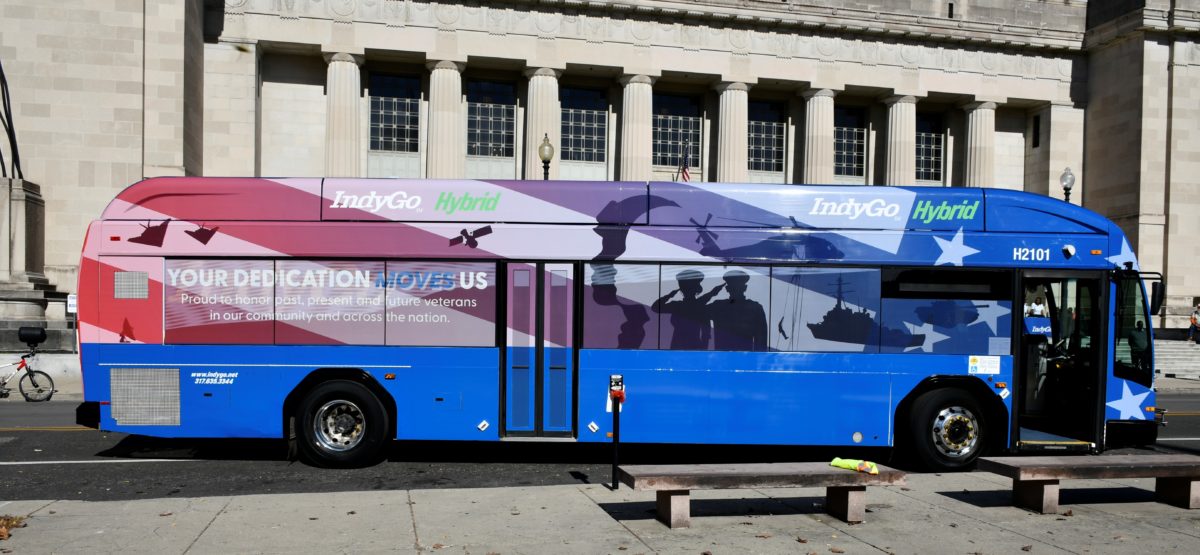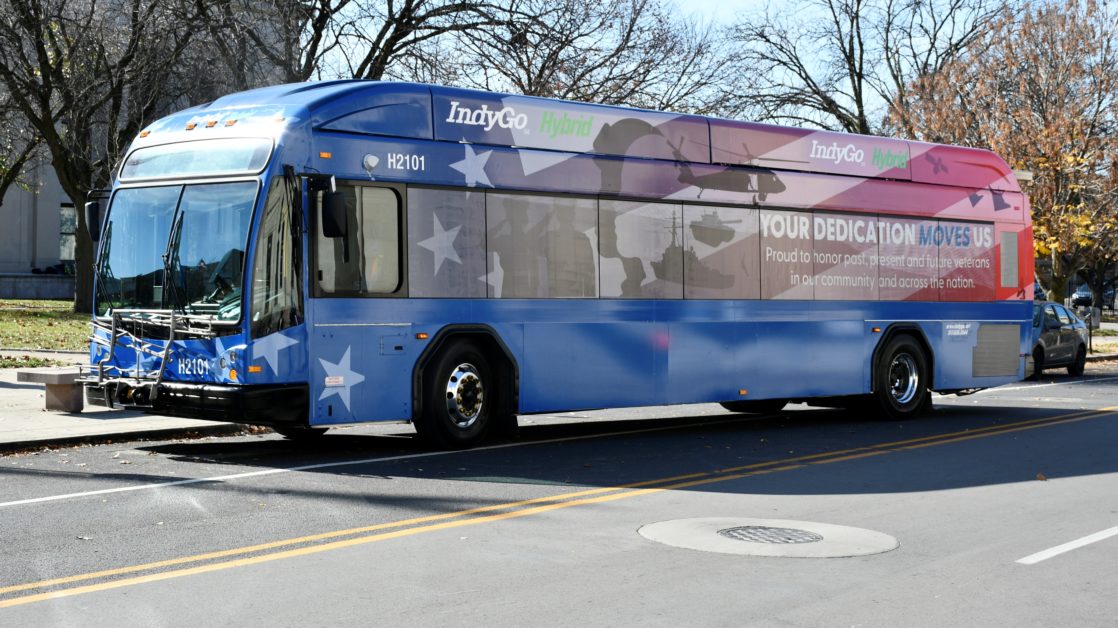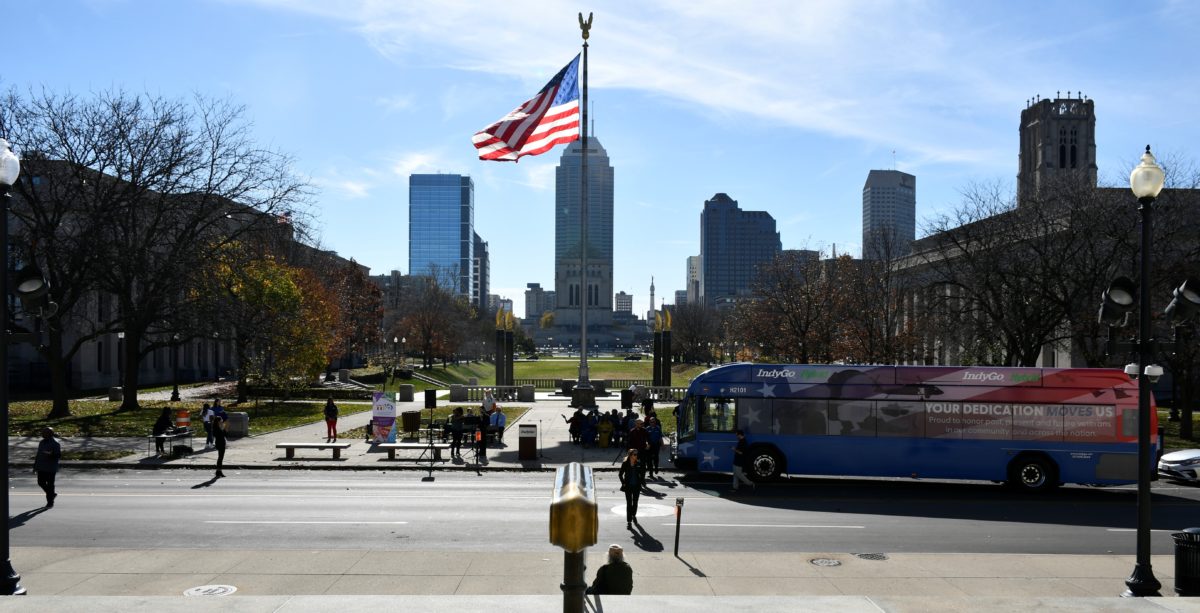 ###