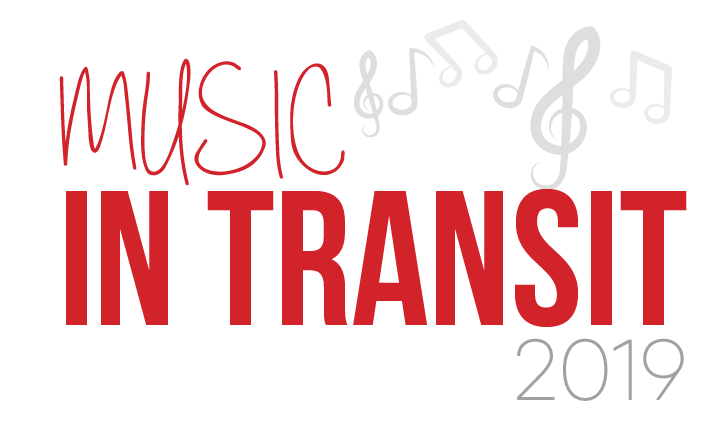 In celebration of the September 1 opening of the Red Line, Indianapolis' first bus rapid transit system, in partnership with Square Cat Vinyl, Art Council of Indianapolis, IndyGO is excited to announce a series of concerts at Red Line stations throughout the bus rapid transit route. Indianapolis is home to scores of celebrated artists and musicians and many vibrant communities. The Music in Transit series will celebrate the city's spirit, as well as the connectivity of Indianapolis neighborhoods to each other and to cultural hubs throughout the City that will come with the opening of the Red Line. These performances will take place from September 2, 2019, through September 7, 2019.
The Red Line will open on September 1, 2019, and connect for 13 miles through the center of our city. The Red Line bus rapid transit system enables IndyGo to provide frequent, reliable service in the Indianapolis metropolitan area. Red Line rapid transit vehicles arrive at each station with ten-minute frequency during peak service hours, with weekday service from 5 a.m. to 1 a.m. and a modified weekend schedule.
Better mass transit means better access to your community, including arts, entertainment, employment, education, and more.
Music in Transit highlights the talent we have in the heart of Indianapolis, and all the places residents and visitors alike will be able to travel on the Red Line.
Twenty acts will share their musical talents at Red Line stations throughout the route during the week of September 1. Featured performers include:
Mark Tester, Amanda Gardier, and Andrew Greenwell
Veseria and Fern Murphy
Rob Funkhouser, Bashiri Asad, and Brett Wiscons
Tim Brickley, Sister Sinjin, and Dysfunktion Brass
Melissa Gallant, The Girl Called Books, and Skypp
Chad Mills, Dysfunktion Brass, Dead Silence, ODDITY, and Red Remain
Take a look at the complete schedule of performances, including showtimes and station locations, here. For more information about the Red Line, visit IndyGoRed.com.