Getting Indy Moving Again!
IndyGo's last network redesign, the Marion County Transit Plan (MCTP), was completed in 2016 and created a steadfast vision that would shift IndyGo from a largely coverage-designed system to a system that focused on generating more ridership. The MCTP has been updated several times since it's completion and significant progress has been made,including the launch of the Red Line, service seven days a week, improved frequency on some routes, and new buses.​
Over the past several years, the COVID-19 pandemic has had a significant impact on our ridership, revenue projections, and availability of operators – causing us to pause our implementation of the MCTP. Fortunately, the years of extensive public engagement between 2016 and today – and technical planning work that went into the redesign of IndyGo's network – have laid a strong foundation, and support for the vision established in the MCTP has only grown stronger.​
As our region recovers from the pandemic, we have been updating our network redesign plan – now called the Future Service Plan. This updated plan adheres to the vision developed in the MCTP and reflects the changes in how people travel as well as our future revenue projections. The plan is intended to be implemented over a five-year period between 2023 and 2027.​
To ensure that the proposed improvements in the Future Service Plan will result in better bus service throughout Marion County, the IndyGo team would like you to rejoin the conversation! 
​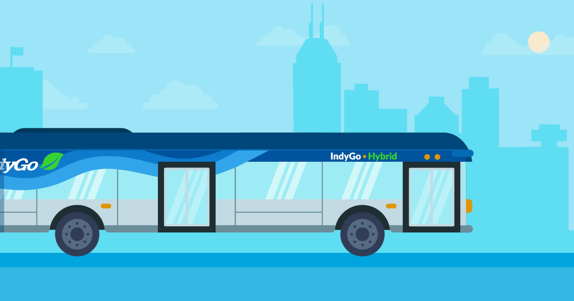 Future Service Plan
Click below to explore IndyGo's Future Service Plan. See how these changes might benefit you and provide your input.
View Details
Stay Engaged
Want to learn more about the project or share your feedback on the plan?
Click here