INDIANAPOLIS – Picture an 8-pound bowling ball. Now, imagine tying about 10 of them around your waist. That's roughly how much extra weight Interim Director of Transportation Tim Cox says he was carrying around before his transformational weight loss. However, Cox will tell you losing those 85 pounds was not exactly the goal of his fitness journey. Living longer for his family and setting that example for his kids, in addition to leading a healthier lifestyle overall, were his driving motivations. 
The initial urge to start running came when he received a high blood pressure reading during a routine Commercial Driver's License physical examination, which is typically required every two years. Once a person reaches a blood pressure reading of a certain number, they're required to return for a physical once a year. Cox was nearing that number, and hearing this made an impact.  
"I was in my mid-30s at the time, and I thought to myself, 'I'm just too young for this,'" Cox said.  
That's when he vowed to change and began incorporating healthier habits. Lunchtime consisted of enjoying healthy meals and 30-minute walks. Pre-work walks also became routine.  
Six months later, a co-worker Cox was very close to died suddenly.  
"It scared the hell out of me," Cox said. "His name was Dave Perkins. He was only like, 10 years older than me. And he wasn't that unhealthy either. That gave me more motivation to eat better and exercise." 
This was the final push Cox needed to take his fitness to the next level. 
As Cox was transitioning to a more active lifestyle, he frequently discussed running with fellow IndyGo employees, one of whom was Director of Service Planning Annette Darrow.  
Darrow has been a consistent runner for 13 years and was no stranger to the fitness lifestyle. Over the years, she's completed many half and full marathons. After finishing her first two full marathons, Annette decided to ask Cox to join her on her third attempt as she ran in the Monumental Marathon. And to both of their surprises, he accepted the challenge.  
"Running a full marathon was something I never thought I'd do," Cox said. "But it all started when I said I'd do the training with Annette." 
They've been running partners ever since. The two run at least five days a week, always checking up on how the other did from the shared information on their watches when they run separately, which they agreed helps motivate and hold them accountable. However, Darrow said running together has become "the Saturday thing to do," planning her weekend schedule around the times they can meet. 
"I've trained with others over the years, but things change, whether that be having kids or schedules not lining up anymore, so when you find someone who has the same desire and ability to work out as you, you join up with them," Darrow said about her and Cox's partnership. 
When the time comes to train for a race, the distance and training methods vary depending on the event and the runners' goals. For the Monumental Marathon, training started roughly three months in advance. To prepare for the distance, one training session they ran from IndyGo headquarters, at 1501 W. Washington St., to the Red Line charging station at 6410 N. College Avenue and back. Altogether, that route is roughly 20 miles. 
"It's the challenge for me," Cox said. "I enjoy training for the race more than the race itself." 
Now, Cox's running resume includes the CNO Financial Indianapolis Monumental Half Marathon in 2018 and 2019, the virtual OneAmerica 500 Festival Mini-Marathon in 2020, the CNO Financial Group Indianapolis Monumental Full Marathon in 2021, and finally, the 500 Festival Mini-Marathon a few weeks ago. 
The 2022 Monumental Half marathon is next on the list for Darrow, which happens in November. Cox will join her in training for the event and will cheer her on day-of. 
Cox expressed the difference being healthy has made in his life. 
"I feel way better now at 40 than I did at 30, or even 25," Cox said. "Also, I can't believe I completed my first full marathon at 40. I never would've thought of doing that." 
Darrow agreed and shared the importance of prioritizing exercise. 
"Your health is your job too, in a way," Darrow said. "You don't have to do it for eight hours, but you can give thirty minutes here or there and the outcomes are great." 
For IndyGo employees specifically, being active can be tricky. Most employees' jobs are spent sitting all day long, and some have the added challenge of having crazy work schedules, which creates yet another barrier.  
IndyGo Wellness Coordinator Exzneair Williams said although it's hard, investing in your health could not be more worth your while and being active can help you look better, feel better and give you more energy. 
"A good way to start the transformation is by building healthy habits," she said. "This could mean using break time to walk, making a conscious effort to drink more water throughout the day, determining an accountability partner at work and frequently reminding yourself why you're making the changes to keep up the motivation."  
"Make that dedication to yourself, establish your support system and ultimately, do your best," Williams said. "If you mess up, you can start over. It's not easy, but with the right mindset and determination, you can do it. IndyGo wants its employees to know it's here to support them in every facet, including their personal health and wellness, and that this is only the beginning. I couldn't agree with that more. If you need me, give me a call. That's why I'm here, to help you through this journey as best I can." 
###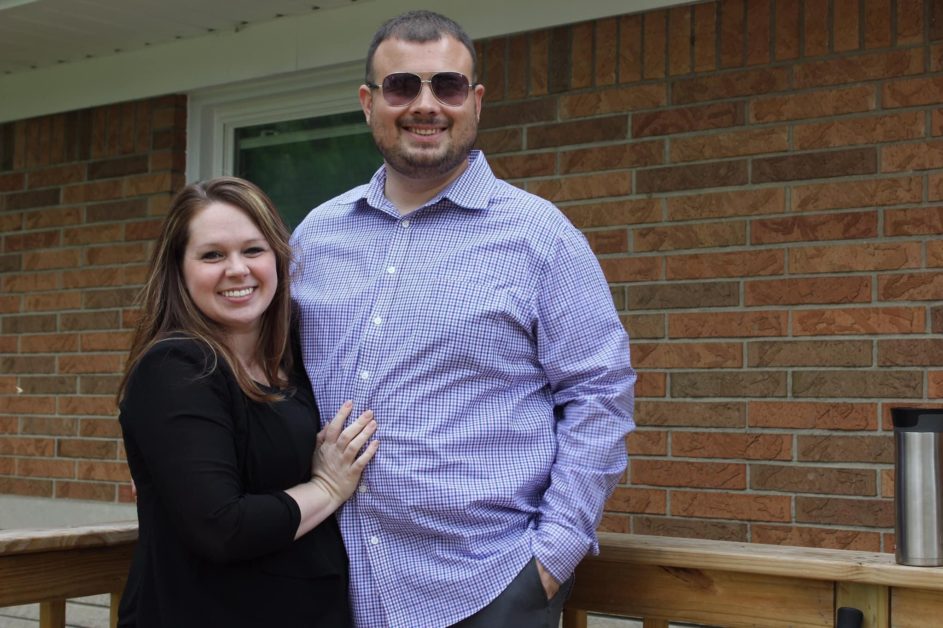 (Cox and his wife as he began his fitness journey)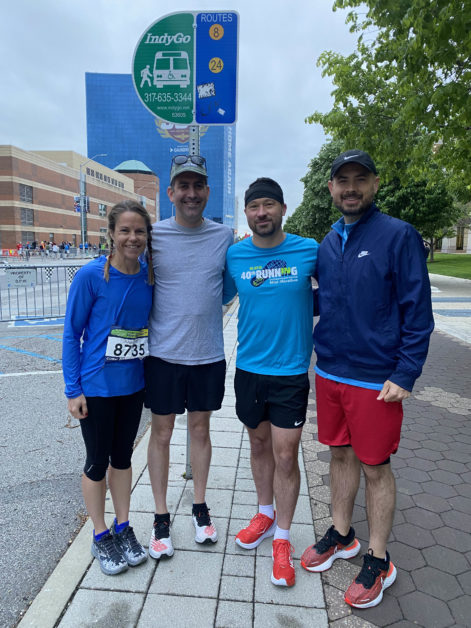 (Darrow, Manager of Service Planning Kevin McNally, Manager of Finance and Internal Audit Justin Burcope and Cox after the 500 Festival Mini-Marathon this year)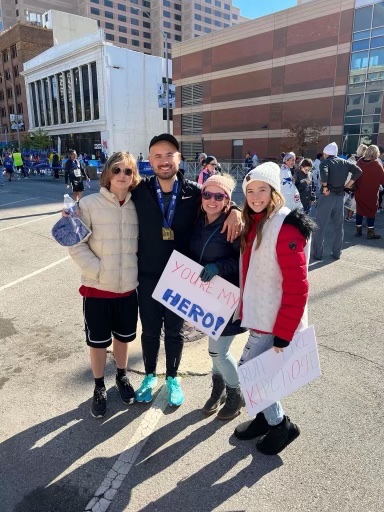 (Cox and his family after the CNO Financial Group Indianapolis Monumental Full Marathon)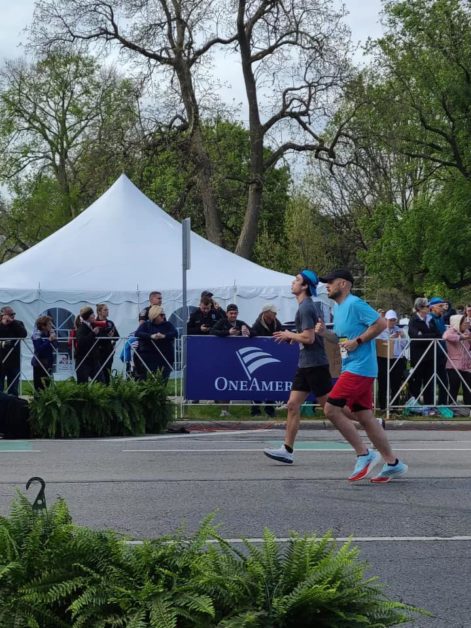 (Cox running in the 500 Festival Mini-Marathon this year)