Route 90 Information
This map was last updated Feb. 12, 2023.
Please note: The Red Line is currently under construction to bring significant upgrades to station platforms. These upgrades will provide additional long-term stability and protect the significant investment made in the system's infrastructure. Conducting this work will require short-term road closures and detours around construction areas. Learn more about the project here.
Quick Trip Planner
Track My Bus
Already have your trip planned? Use our new Track My Bus feature to follow your bus in real time.
Go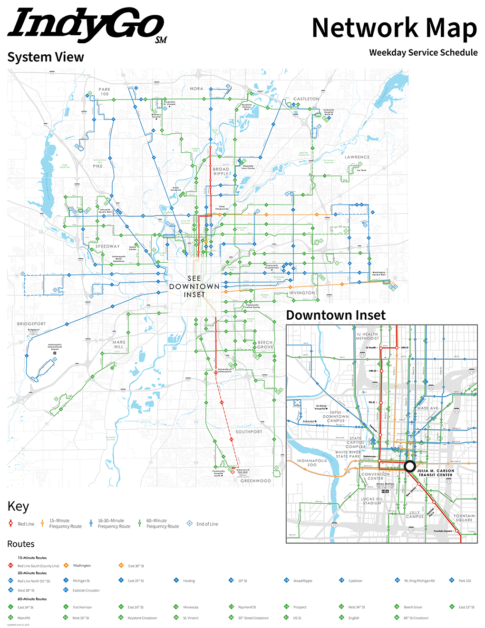 Full System Map
Download the full system map to view all IndyGo bus routes in a PDF.
Download PDF
All Route Maps
Click the button below to download all of the individual IndyGo route maps.
Download Maps