Making an Impact
Learn how the IndyGo Foundation is making an impact in Indianapolis through our partnerships with area nonprofits!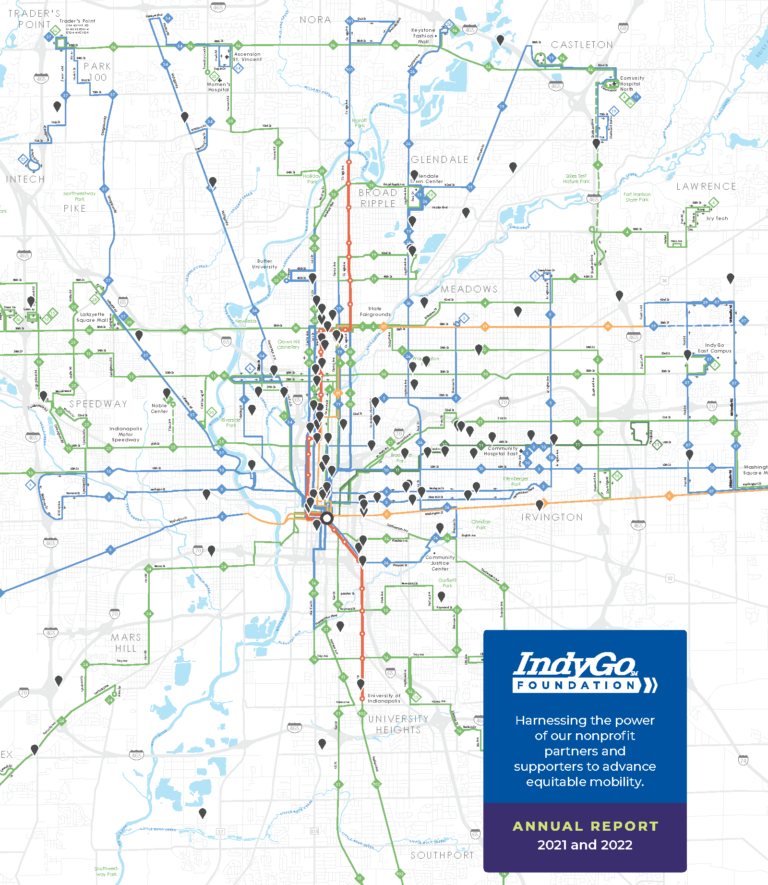 2021 and 2022 Annual Report
Thank you for supporting the mission of the IndyGo Foundation. You made our growth possible.
We are pleased to share with you IndyGo Foundation's first Annual Report. In our short history, we have substantially increased access to transportation in Marion County. Such an impact is only possible with your philanthropy.
Please enjoy the annual report, and again, thank you for helping to move our mission forward.